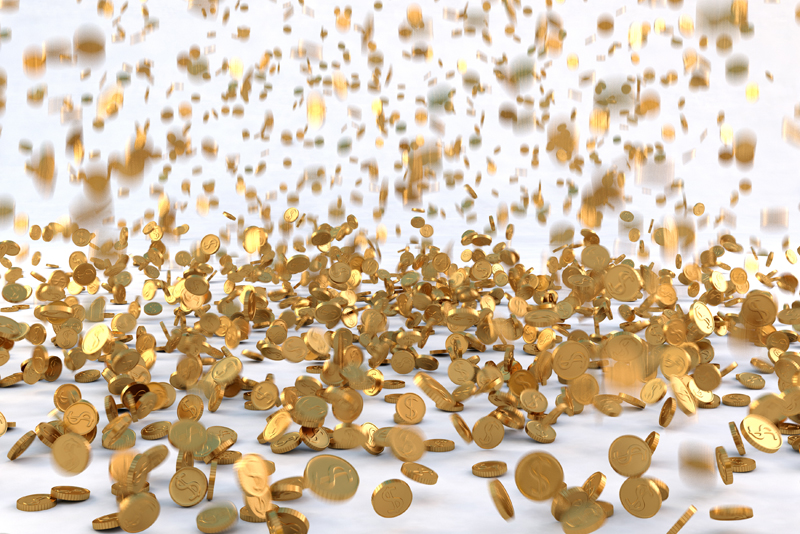 Numismatics or coin collecting started to catch on in the United States in the mid-1800s. In the beginning there probably weren't more than a dozen or so serious collectors of coins in what was the U.S. at the time. By the late 1800s and the early 1900s coin collecting interest mushroomed. The American Numismatic Society was established in 1891, and various numismatic publication became available.

Still coin serious coin collecting endeavors remained largely among the rich until the late 1920s and early 1930s.During this time frame Max Mehl's various promotional efforts in newspapers, magazines and the radio started to arouse the public's interest in coin collecting. This created the incentive for those who were engaged in the hobby as a profession to develop a broader and more refined approach to selling coins to the public.

About this time more comprehensive studies of some specialized series and the concept of the standard-catalog for U.S. coins started to be developed. This spurred collector interest in coins. Equally important was the development of better, more compact, and handier methods of housing coins. Up to that time, the rich collector housed his coins in large coin cabinets made up of felt pads. The poorer collectors had to make do storing their coins in cigar boxes, piano-roll boxes, or whatever convenient container they could scrounge up.

Around 1934 Whitman introduced the first coin boards. The logical progression was to holders and book-type albums. Advances in the applications of plastics following World War II quickly led to the development of durable plastic coin holders. Today's collectors have an almost infinite selection of coin housing methods from which to select from. There are coin folders and albums in a variety of styles for every coin series and at prices that should satisfy most budgets.

No matter what solution a collector decides to choose to use, he has to remember that the purpose of any coin holder is to keep coins from contact with foreign elements. Except for gold, all metals used in U.S. coinage is subject to oxidation, discoloration, and tarnishing. These changes diminishes the coin's value. So it is essential to protect against these processes.

The ultimate objective is to have your coins mounted in some type of inert housing which will close the coin off from all oxygen. The worst thing that you can do is to store a coin in an ordinary paper envelope, which usually has a high sulphur content. Most collectors have to settle for a less than ideal approach to storing their coins. They may have to resort to tarnish-proof envelopes and albums of sulphur -free construction produced exclusively for coin collectors.

Other essential items for examining coins are special gloves which helps prevent coins from picking up deposits of oils from a collector's hands when he is handling coins. All coins, no matter what their perceived value is, should be handled with the utmost care. This includes gripping the coin by its edge to prevent marring the surface. This rule of handling is the most important one to remember.



Related Articles
Editor's Picks Articles
Top Ten Articles
Previous Features
Site Map





Content copyright © 2022 by Gary Eggleston. All rights reserved.
This content was written by Gary Eggleston. If you wish to use this content in any manner, you need written permission. Contact Gary Eggleston for details.