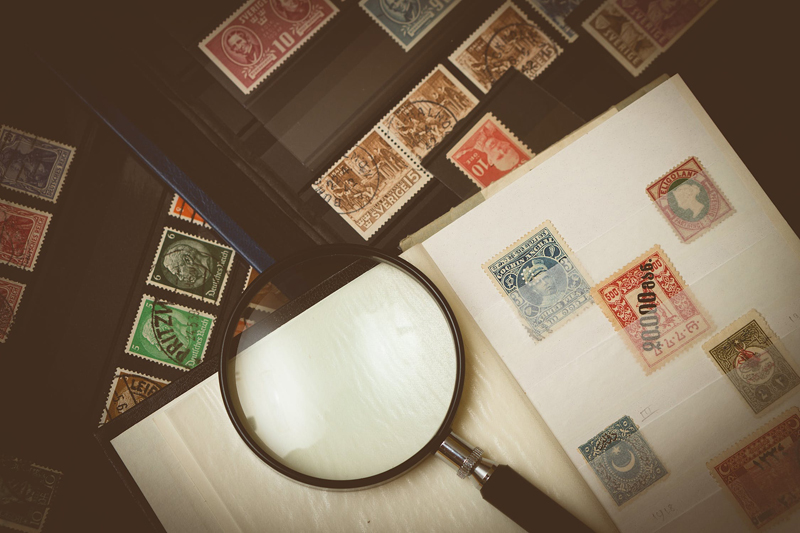 Stamp collecting has traditionally been conducted through the mail and dealing with local stamp dealers. For those collectors who have a dealer in their local, buying stamps is generally pretty easy. It is the rare collector who hasn't dealt with a mail-order stamp dealer. There is no accurate count of just how many stamp dealers currently exist in the U.S. As such stamp dealers operations vary from a kitchen table enterprise to large operations employing a number of employees.

Most of these dealers operate exclusively by mail-order.
These dealers may specialize in one or a small number of countries, topicals, airmail, buying and selling collections and accumulations, or any number of other possibilities. Just as all stores cannot satisfy the need of all of the possible customers by virtue of what they stock or cannot stock or sell or cannot sell, stamp dealers have the same issues. No stamp dealer can be everything to every collector. Most have to specialize in some manner Here are a few approaches stamp dealers take:

• Approvals/automatic--Approvals is a common approach to selling stamps, and has been around for a long time. Automated approvals can be compared to a "book-of-the-month" club or record/cd/cassette club. With stamps the collector keeps and/ or sends back the stamps he is or isn't interested in. He pays the dealer for the stamps he wants to keep and returns the stamps he is not interested. The collector generally has little control over what type of material the dealer sends him.

• Approvals/penny--Penny approvals is a bit of a misnomer nowadays, but they represent a selection of inexpensive material sent to a collector by a dealer. You keep what you want and return what you don't want to keep along with the payment for the stamps you decide to keep. This can be an excellent way to fill the many holes in a typical stamp album.

• Approvals/requests--Requested approvals may not be a proper term. Although it does represents a type of situation where you can ask a dealer for a chance to examine particular stamps with the understanding that you are not obligated to purchase any or all of the sampling. Some dealers do not use this approach, unless you are an established customer with him. This can be arranged once he knows you have a pattern of paying for what you order and don't play games with him.

• Collections--Different from accumulations, a "collection" is normally old on album pages, although some of the better material may have been "cherry-picked" from the collection. A stamp dealer can obtain collection in a number of different ways.



Related Articles
Editor's Picks Articles
Top Ten Articles
Previous Features
Site Map





Content copyright © 2022 by Gary Eggleston. All rights reserved.
This content was written by Gary Eggleston. If you wish to use this content in any manner, you need written permission. Contact Gary Eggleston for details.