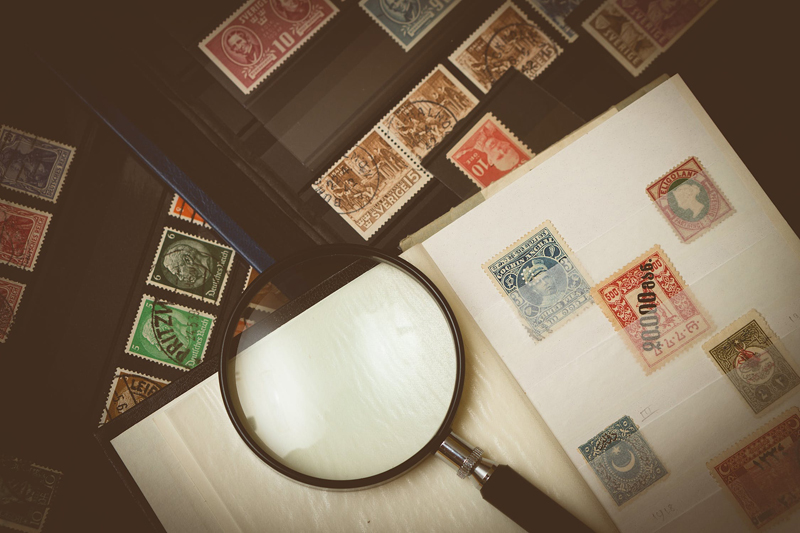 When you first start to collect stamps, the color of a particular stamp will not be of any importance to you. Until you start searching for different varieties of a given stamp, only then will color differences become significant to you. With some general information, you will be a little better prepared to deal with these color differences. This will also reduce some of the confusion you may experience along the way.

Precise color definitions such as red brown, yellow orange, and blue black, simply do not exist, and are not used in stamp collecting terminology. Only when you get to the nit-picking details of color variations will you need to become an expert on what they are. The color guides that are available to help you determine what the specific colors are keyed to a specific stamp catalog or they endeavor to build their own dictionary of color names or numerical designations.

Such color guides are only useful if they are keyed to the particular stamp catalog you are using. Color inks are so sensitive over time that color identification guides used in commercial printing industry are replaced on a regular basis with "fresh" versions; the same should apply to the guides used for stamp identification.

So when is a tool not considered to be a tool. One answer is when it is a part of your reference collection. For stamps known to have color variations such as "light green" which is a different color than "green." It would be common for at least one of the colors you are trying to identify to be known on another stamp issue where the color identification is not an issue.

While one stamp's color is simply known as "green," another stamp design will have color designations of green, light green, and yellow green. Different printings at different times help to account for why the mixing of the ink was not precise, will generate these different color variations. Simply put, the ink may have been mixed differently when it was added to the press. Always remember that stamps are produced for postage, not for stamp collector's interests.

As such color variations is one of the most difficult attributes to nail down. Colors not only fade from exposure to light, but they can also be affected by the proximity to specific chemicals that may be peculiar to a particular stamp. One way to determine color variations is to use a stamp from that era to compare to the stamp in question. Both stamps will have had approximately the same time frame to change colors over time.



Related Articles
Editor's Picks Articles
Top Ten Articles
Previous Features
Site Map





Content copyright © 2022 by Gary Eggleston. All rights reserved.
This content was written by Gary Eggleston. If you wish to use this content in any manner, you need written permission. Contact Gary Eggleston for details.