Not Looking Good in Costume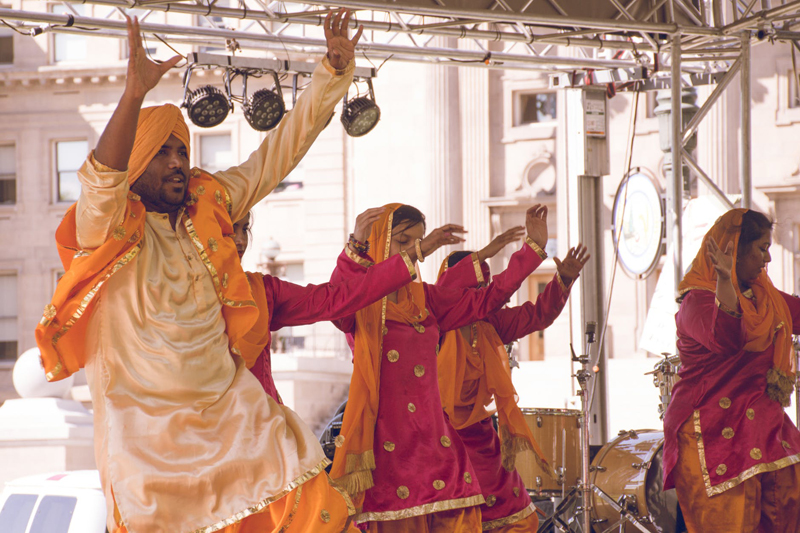 A couple of weeks ago, I saw a video of myself dancing at an event. The video was an eye opener to say the least.

They say cameras don't lie, not even if you subtract the five pounds the camera adds to you. When I saw the video, I was not happy. My body did not look healthy and I knew my costume was not happy. I watched the video with some self acceptance. For quite some time, I knew I had put on some pounds.

Maybe I should have been angry, but what does it accomplish? Nothing. When I sat in silence, disgusted with what I saw, the only words that came to mind were "time to change".

Dancers have their moments when they put on a few pounds, or when they stop strengthening the muscles. Other factors such as stress, personal issues and weird schedules also add to the ups and downs of weight change. We all have different sets of factors.

For me, I know that poor diet, my thyroid and my age (I'm kissing forty), had to do with why I was not happy with what I saw on video. I also knew that being angry was not the first step. We have to love our body, for better or worse, sickness and health, and yes, till death do us part. Being kind and admitting it is time for change, is a very healthy first step.

The second step is eating smaller portions, drinking plenty of water, cutting back on the bad carbs, and avoiding fried foods. Already in the first three days, I felt so much better. My energy increased and my clothes didn't beg for mercy. Late night meals were also out of the question. If I had to absolutely have something, I tossed in the microwave a small bag of popcorn, eating just maybe two handfuls.

It is important to have discipline at all times. I mean it has to be on your mind, the cautious choices of eating. There is no other way. For instance, if I know I had a big breakfast as my little "cheat" moment, I also know that I have to be careful what I choose to eat for lunch and dinner. Mind and mouth, working together. It may sound not so good to eat a small cup of chicken noodle soup for lunch, after having a very delicious breakfast, but yes, that is the price to pay.

Of course, exercise is also a necessary step. Since my "aha" moment, I made it a point to workout everyday. On top of dancing, I a workout that I truly have grown to love, Zumba. On my days, especially those hard days at work, I just insert the DVD and I'm set. After my workout, not only do my worries and the bad energy fade away, but I feel happier. It works!

So far so good. I'm slowly getting there. It's not easy, but it's not hard. When I perform again, I know that I'll look a lot better.


Editor's Picks Articles
Top Ten Articles
Previous Features
Site Map





Content copyright © 2022 by Ronnette Ramirez. All rights reserved.
This content was written by Ronnette Ramirez. If you wish to use this content in any manner, you need written permission. Contact Ronnette Ramirez for details.