Some Thoughts On Housing Your Stamps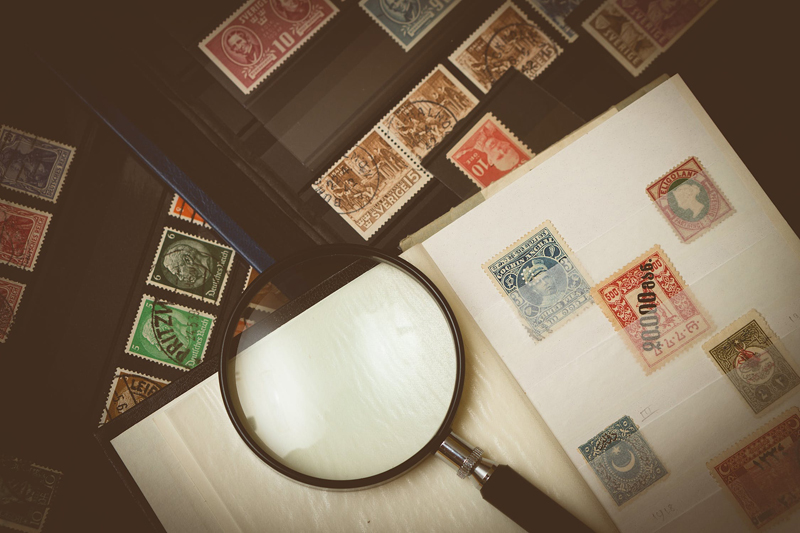 Before you decide how you are going to store your stamps, you need to do some preplanning. One of the first things you need to do is to make sure that your storage location is dry and not subject to extreme temperature changes. Don't store your stamp collection in an attic unless it has some sort of humidity and temperature control. As most attics do not have this in place this means you should not house your collection in a typical home attic.

At this point you need to have some idea of how you are going to safely store your stamps, even though this may be a new concept to you. If you only collect single postage stamps, your stamp housing can be specific to your single stamp collection.

If you collect multiples of postage stamps, such as a block of four stamps, large strips or even complete sheets, you will need to house those multiples to accommodate larger more floppy items. And if you collect covers--first-day covers, event covers, inauguration covers--you will need to provide a home that accommodates the bulk items that have multiple thicknesses of paper.

If you have some friends already collecting stamp, discretely observe how they are storing heir items to get some ideas on how to store your own stamps. By this observation you may even figure out why they are storing their stamps the way they do. The more planning you do, the easier choosing the proper items for your needs can be.

If you are planning a combination of foundation-laying methods. The additional planning that you do will be an overall boon to the housing of your stamps. Here are some tips for some pre-planning:

• Learn what is available in your area. You may plan on using a particular type of stamp album only to find it does not exist in your area.
• How expensive are the various types of albums you want to buy? Some of them may outstrip your budget.
• If you want to have matching album binders, are they available?
• How easily can you update your album pages with new stamp issues or varieties of older material?

Here is a list of things to keep away from your stamps. Many of these items are common office supplies that you may have readily available:

• Ballpoint pens--You have to press hard to write with one of these. This will leave an impression on anything under the pen's point, thus damaging the stamp.
• Clear plastic tape--Neither permanent nor the removable type is good for stamps. The permanent type leaves a residue that renders your stamps valueless. Incidentally the removable type of tape will leave the same type of residue. Tape and stamps do not mix!
• Masking tape--While this tape may seem to be removable, the longer the tape is in contact with the material the more permanent this tape becomes. Trying to remove dried-up masking tape is not a pretty sight. Again tape and stamps do not mix!



Related Articles
Editor's Picks Articles
Top Ten Articles
Previous Features
Site Map





Content copyright © 2022 by Gary Eggleston. All rights reserved.
This content was written by Gary Eggleston. If you wish to use this content in any manner, you need written permission. Contact Gary Eggleston for details.