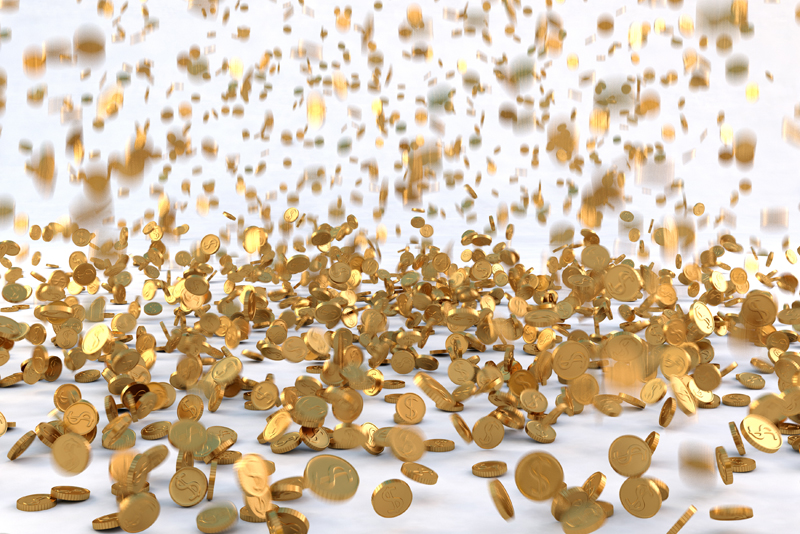 There are a number of gold coins that are tough to obtain. Some of these coins command extremely high prices which puts them outside the reach of most collectors. while others may have high prices, but remain within the range most collectors could afford. The 1886 Coronet Head double could be considered one of these gold coins.

The reported mintage of this coin is a meager 1,000 pieces with a suggested mintage of 106 proofs. In the case of this coin it is hard to be precise due the sketchiness of the available records. What is known is that there are some 1886 proof coins that have the date logotype punched lower than the business strikes where the first digit is centered between the neck and the dentils.

Whether you are looking at a Proof-65 or one of the business strikes, the 1886 is as tough to obtain as its mintage figures would suggest. With a mint run of only around 1,000, not many are likely to have survived. Those that have are going to fetch a good price no matter their condition. There simply aren't enough of this year to go around no matter how big or small the demand is.
And not surprisingly the 1886 is not cheap. a Proof-65 easily lists for $105,000.

Despite a mintage of only about 100 you might expect the proof to be the most available of this coin series. The Professional Coin Grading Service has only graded 16 of these proofs while the Numismatic Guaranity Corporation has only graded 15 to date.

With these proofs being notoriously tough to fins, these totals aren't out of line for survivable specimens. Of course the prices for these survivors aren't low either. But it seems that they are in line with other proof gold double eagles from that period. Business strikes are a different matter.
In VF-20, the 1886 lists for $10,500, while an EF-40 goes for $18,500. An MS-60 lists for $70,000. If you take into consideration what you are buying, the prices are not out of line. If you can afford to buy one of these coins ,you should be thankful that the 1886 was minted in Philadelphia, which is a center of collecting and thus some specimens have survived.

If a mintage with this low in numbers had been minted at a branch mint, the specimens available would probably been far fewer, which would drive up the prices for those that would have survived.



Related Articles
Editor's Picks Articles
Top Ten Articles
Previous Features
Site Map





Content copyright © 2023 by Gary Eggleston. All rights reserved.
This content was written by Gary Eggleston. If you wish to use this content in any manner, you need written permission. Contact Gary Eggleston for details.