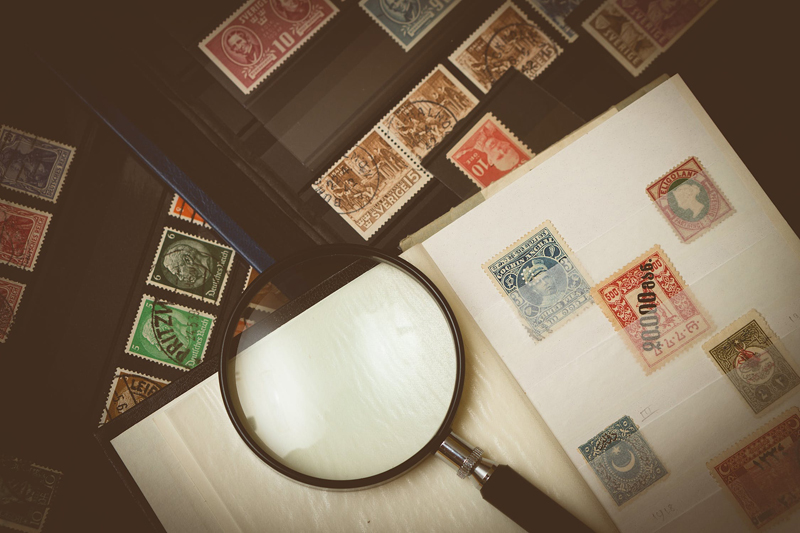 Paper comes in such a wide variety of different types it is hard to say how long it would take you to list all of them. Fortunately, you only need to be aware of only a few types. A decent understanding of paper types is necessary to enhance your stamp collecting experience. Paper identification is critical if you collect early issues of one of any number of countries.

All stamp paper starts out as a near-liquid substance made from wood pulp, which could easily be mistaken for some thin oatmeal were it for not for the odor. From there, paper is either machine or handmade. Machine paper is run over a bed of wire mesh, becoming one of two types of paper:

• Wove--Formed when the wire mesh is uniform, similar to window screening.
• Laid--Formed if there are thicker wires parallel in only one direction, spaced further apart than the mesh. Lines appear in the paper.

Handmade paper is generally thicker and is not as uniform as machine-made paper. Wove and laid are two key types of paper. Discussing them is one thing, seeing them is another. For example, examine any stationary you may have, or check out such paper at an office supply store. Obtain a sample of both to compare to one another. Save these samples for future comparison. These samples will help you to identify future paper types as you come across it in the future.

Understanding the difference between wove and laid paper is the key. Machine-made paper can pick up foreign substances as the material moves along the belt and begins to dry. The foreign items will stick to the paper and then drop off later in the process, leaving defects in the form of random spots.
Also you will want to be able to tell the difference between handmade and machine-made paper. This will apply more if you collect early issue stamps from certain foreign countries. Thus, if you believe you have a stamp printed on handmade paper, more than one thickness measurement will need to be taken on the same stamp.

A micrometer will come in handy here. You should be able to find one at a somewhat reasonable price at any hardware store. It really isn't that hard to learn how to measure the thickness of the paper. You just need to learn how to use the micrometer, which is very easy. Granted there will be a small learning curve involved, much like learning how to do anything new.



Related Articles
Editor's Picks Articles
Top Ten Articles
Previous Features
Site Map





Content copyright © 2022 by Gary Eggleston. All rights reserved.
This content was written by Gary Eggleston. If you wish to use this content in any manner, you need written permission. Contact Gary Eggleston for details.