Watermarks On Postage Stamps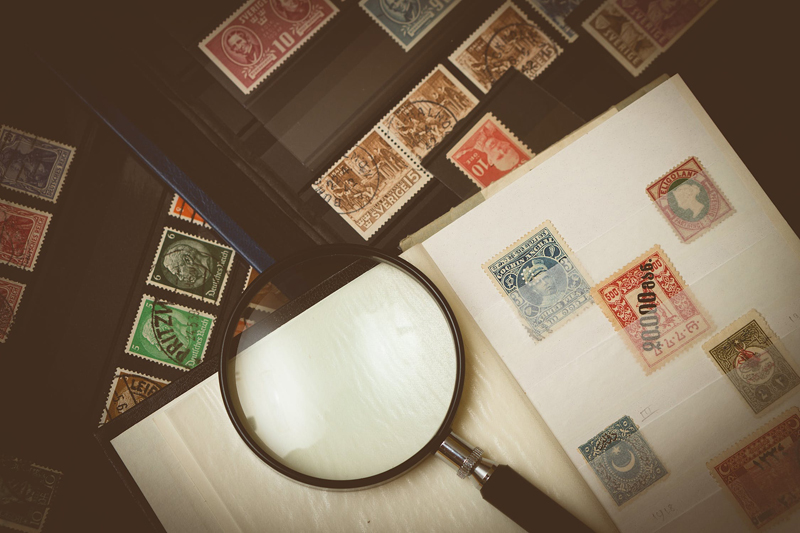 Laid paper comes to be via larger, parallel wires that form a design, which, in theory is a "watermark." A watermark is an intententially thin area in the finished paper. To put it a different way, a watermark is something that "isn't," rather than something that "is." By holding the sheet of paper or postage stamp to the light, or using some other device to make the watermark visible, will identify the "missing" paper.

Within stamp collecting a watermark is such a process produced in the form of a design. Hundreds of watermarks are recorded on the postage stamps of the world, ranging from elephants to pineapples to letters of various alphabets of the world. It is rare to find a stamp that is known with and without a watermark. It is not practical to collect only one way. Rather, consider watermarks as you would perforations on a postage stamp. They have a reason for their existence to the issuing country, and a different reason for existence to a stamp collector.

If stamp collectors only had blank pieces of paper to check for watermarks, the task would be relatively easy. Add to the identification the printing on the stamp cancellations of various densities, and the watermark's density, and the task becomes more difficult. Spirited discussions have occurred as to whether a watermark actually is present on a given stamp, or to which watermark is there.
That is the stamp-collecting equivalent to whether the point guard was fouled driving for a winning basket or whether the running back's knee was actually on the turf before the football squirted out for a fumble. fortunately stamp collecting has the equivalent of instant replay, and a prized stamp may be taken from expert to expert to get a decision.

Some watermarks are visible to the naked eye merely by turning the stamp facedown. Some will appear only when the stamp is viewed facedown on a very dark surface. And there are the difficult ones. Nowadays, stamp collectors use "watermark fluid" to locate watermarks of the more difficult stamps. Always use watermark fluid in a well ventilated area. This means don't use it in an enclosed space like a closet, interior storeroom, or small walk-in safe. Of course years from now the current watermark fluid may be considered to be as dangerous to use as other chemicals that were used in the past have been declared to be today.



Related Articles
Editor's Picks Articles
Top Ten Articles
Previous Features
Site Map





Content copyright © 2022 by Gary Eggleston. All rights reserved.
This content was written by Gary Eggleston. If you wish to use this content in any manner, you need written permission. Contact Gary Eggleston for details.