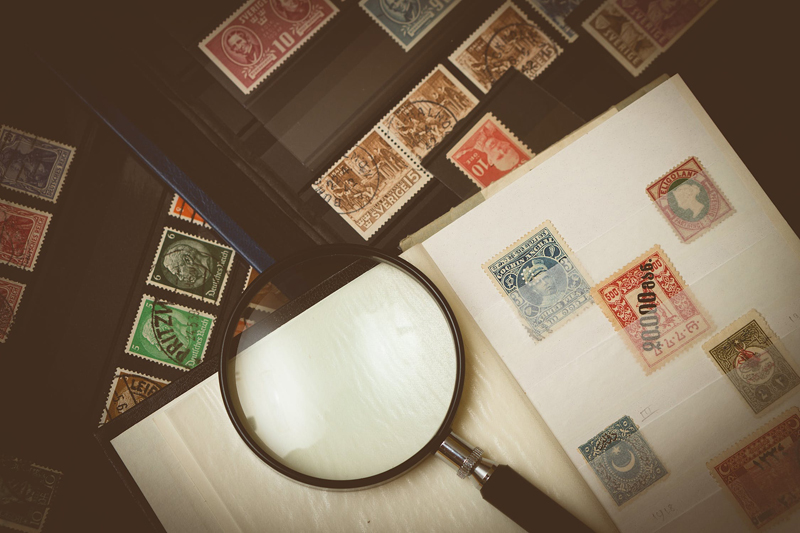 Most people who get into stamp collecting do so for the fun of it. A few people buy stamps in the hopes of making massive profits. Sadly most of these individuals are going to be disappointed when they attempt to cash their "rare" stamps in for the jackpot. Investing in stamps is not a get-rich-quick scheme. Investing in stamps was quite popular back in the 1970's when inflation was a bit rampant.

Unfortunately, the speculative bubble collapsed and rare stamp prices tumbled, taking years to recover. Investing in rare stamps take a high degree of expertise and is not for the novice collector. There is just too much risk involved to expect to make a quick killing in the rare stamp market.

Unless you know what you are doing and buying, you are going to be in for a big disappointment somewhere down the line. The knowing what you are doing is going to take a lot of time and training much of this will have to be self-study, I doubt there are any genuine courses on how to invest in rare stamps. To make a profit you are going to have to buy the stamps as cheaply as possible to make a decent return on your investment over time.

You can't expect to buy a stamp at retail and hope to make it big later. Plus you will have to factor in what it is going to cost you to sell that rare stamp later. There are only a small number of ways to sell stamps. If you use an auction service, they will likely have a number of fees for helping you sell that stamp through their concern. This is going to cut into your profit margin.

The stamp market is a small market and there is no formal means of tracking rare stamps values over time like the stock market has for stocks of the various companies. Plus there have been a few stamp selling scandals over the years that have cheated a number of stamp investors out of their hard earned money. Rare stamp investing is not for the novice investor.

My suggestion is that if you truly desire to invest in rare stamps to go online and start to educate yourself first before you part with any money on a supposed "rare" stamp. Do the proper research first. The Wikipedia has a good article on the pros and cons of rare stamp investing that I would recommend that you start with. At some point you are going to have to specialize on something so research your chosen topic properly.



Related Articles
Editor's Picks Articles
Top Ten Articles
Previous Features
Site Map





Content copyright © 2022 by Gary Eggleston. All rights reserved.
This content was written by Gary Eggleston. If you wish to use this content in any manner, you need written permission. Contact Gary Eggleston for details.