Searching For Stamps Beyond Your Home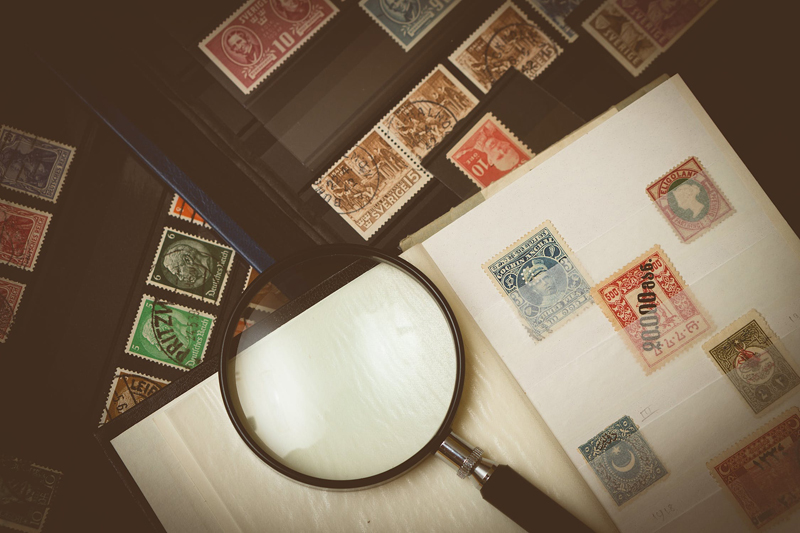 It used to be that you could get a lot of stamps from the mail that you receive. With the advent of the Internet, times have changed. It isn't possible to receive the amount of used stamps that was possible just a few years ago. People are paying their bills and shopping more online now. Many of the senders of direct mail or as we call it "JUNK" mail have cut back on their mailings. Still there are some possibilities in your own area. Here are a few:
• Postal clerks--If you live in the U.S. the postal clerks
at your nearby post office can be a reliable source for newer issued stamps. You will need to cultivate a relationship of sorts with at least one, and perhaps more than one postal clerk. Each clerk likely keeps his own supply of stamps to sell to the public. It is entirely possible than one clerk will have a different set of stamps that the either clerks may not have.
• USPS Philatelic Centers--These special postal counters in some post offices maintain a more complete stock of stamps. If you do not have one of these centers near you, you can do an online search to find the closest one to you.
• Stamp dealers--Check your local Yellow Pages for the listings of local stamp dealers. You may not find one locally as the number of traditional stamp dealers is shrinking as the years go by. Again you can use your favorite search engine to locate the nearest stamp dealers near your home area.
• Local antique stores, thrift shops, flea markets, pawn shops--There are many of these types of shops located near you, even if you live in a rural area. Much of the time these types of shops have little or no knowledge of what their material is worth. Expect much of it to be over-priced. Here is where you may have to try haggling the price down some if it is possible to do so. Some of these operators will stay firm on their prices no matter how over-priced they may have their prices.
• Yard sales--Yard sales, rummage sales, garage sales, tag sales or whatever they are called in your area can also be a good source of used stamps. you may even find some old collections for sale. Be very careful in examining the material if it is located outdoors. You don't want to have to chase the stamps across the yard if a gust of wind hits and blows everything to the four corners.
• Estate sales--These are often a specialized form of an auction. Check your local newspaper for listing of these types of sales, or call the auctioneer that is handling the sale. Many time philatelic material is not directly listed in the ad. Many times you can find poster for these sales posted on bulletin boards around your area. The ads generally list what the auctioning house thinks is going to sell the best and this means that the stamps normally wind up in the miscellaneous area.
• Craigslist--This website has local listings for most areas. Check the closet one to you for people selling stamps or collections. You can also place a free ad on this site asking for used stamps. Also check for upcoming estate and other auction sales nearby.

Do be aware that many auctioneers, antique dealers, flea market operators, and thrift store employees have little or no idea of the value of stamps. Personally examine any material you are interested closely. Do not depend on the auctioneer's or the antique dealers opinion of what the stamps are supposed to be worth. Normally they have no clue as to any stamp's particular value.



Related Articles
Editor's Picks Articles
Top Ten Articles
Previous Features
Site Map





Content copyright © 2022 by Gary Eggleston. All rights reserved.
This content was written by Gary Eggleston. If you wish to use this content in any manner, you need written permission. Contact Gary Eggleston for details.