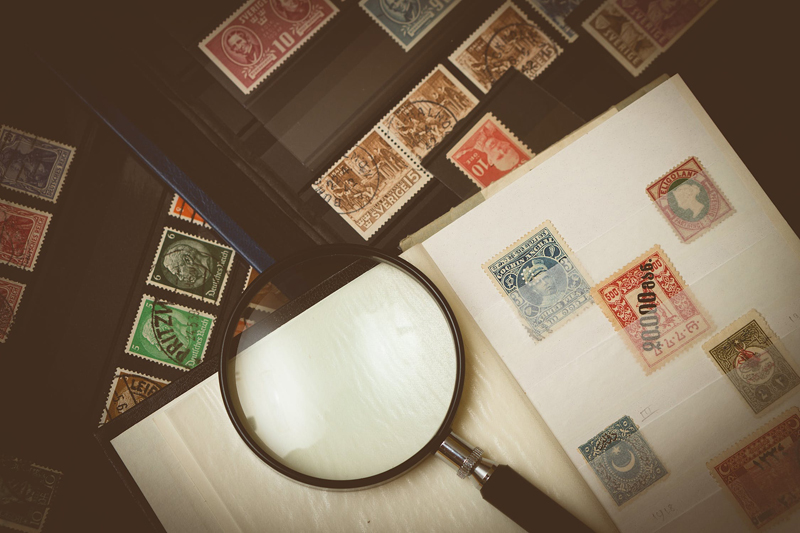 Many types of stamp auctions exist, but what you need to know about them is what are the gray areas relative to each type of auction. The terms of sale for each auction types is either in the printed auction catalog or somewhere on the auction's website. If you are going to participate in an auction you need to know what rules you will be governed by.

Public And Mail Auctions
In these types of auctions each lot is generally called in less than a minute, unless there is a spirited floor bidding going on or some other problem arises. Before you attend a public auction with the intention of bidding on one lot of stamps or more, be sure you arrive at the auction as early as possible so that you can physically examine the lots of stamps you are interested in acquiring.

Potentially you are in competition with everyone else in the room. Granted there are a few "tire kickers" in the crowd, but it is best to assume that everyone there is a competitor. Your competition can include others people like you, other collectors, and stamp dealers with much more auction experience than you possess. There may even agents bidding on lots for their own customers. There is much going on behind the scenes at a typical auction

Mail auctions are sometimes known as mail sales. A mail auction requires you to submit a bid by mail by a given deadline. Once again you need to know what the terms of sale are for this type of auction. Sometime you may be able to find out what the current high bid is from the firm by asking, but don't depend on this happening much of the time.

Internet Sales
Internet auctions come in many forms. Some auction are strictly for stamps, while stamps comprise only a small part of the online auction's offerings. Some of the general type of Internet Auctions are eBay and any of its competitors. Using eBay as an example, stamps comprise only a small part of what can be found on their website.

On an Internet Auction the bidding process is a lot different from a public or mail auction. You will be bidding on individual's and companies' auctions. Many of these individual auctions do feature stamp lots. The main disadvantage of an Internet Auction is that you cannot physically examine the stamps you are interested in bidding on.



Related Articles
Editor's Picks Articles
Top Ten Articles
Previous Features
Site Map





Content copyright © 2022 by Gary Eggleston. All rights reserved.
This content was written by Gary Eggleston. If you wish to use this content in any manner, you need written permission. Contact Gary Eggleston for details.