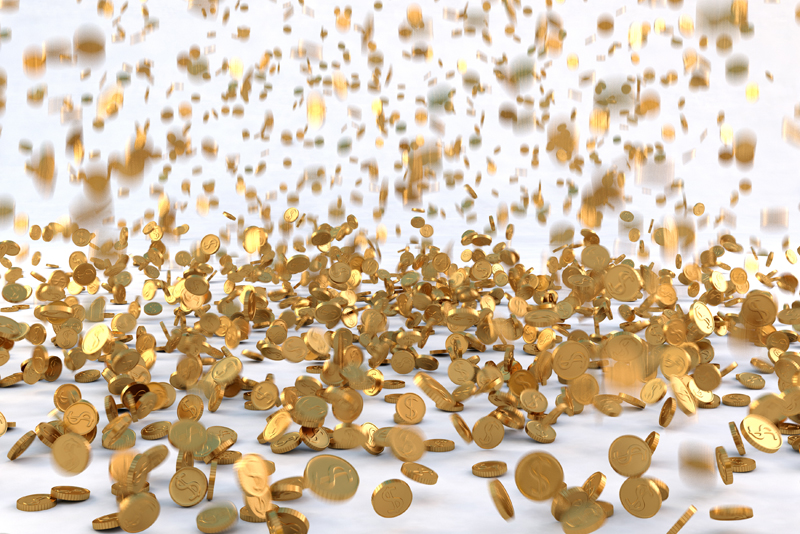 If you bothered to look at a 1964 proof coin or a mint set of that year, you probably wouldn't be impressed at what you were looking at. The coins were rather common for the time. they were readily available, the mintage figures were in the billions for cents and nickels. The regular coins went into circulation and did the job they were designed to do.

What younger collectors forget is that 1964 brought in some major changed in U.S. coins. It was the last year that coins contained any major amounts of silver in their composition. It was the first year for Kennedy half dollars to be introduced. There were even bigger changes behind the scenes.

A 1964 Mint proof set includes the cent, nickel, quarter, and half dollar minted at Philadelphia and San Francisco. The Kennedy half dollars soon disappeared from circulation as people squirreled them away as souvenirs. Proof sets that contained the Kennedy half dollar had a high demand.

Besides a worldwide shortage of silver that year, there was a widespread shortage of small change too. The government blamed the shortage on coin collectors, but obviously something had to be the real source of the shortage. What wasn't being admitted to was that the vending industry was the main culprit. Back in that time, coins often sat in vending machines for weeks without being picked up and put back into circulation.

Kathryn O'Hay Treasurer of the United States at that time mentioned the vending machine industry issue as a part of the problem, but blamed coin collectors as the main source of the shortage. Naturally coin collectors of the day were quite upset over the various complaints being directed at them. There was even proposed legislation to outlaw coin collecting altogether.

Many coins dated 1964 were in fact minted a year or two after 1964 as legislation was passed to allow the Mint to issue coins stamped with the date 1964 even though they may have been minted sometime after 1964. Every once in while you can find a 1964-dated coin in a bank roil of coins or one will turn up in change. Do be on the look-out for one of these surprises.

The fun part is that you will never know exactly when that particular coin was actually minted. It is not a common everyday coin you normally encounter. It is a genuine piece of history and deserves to be cherished.



Related Articles
Editor's Picks Articles
Top Ten Articles
Previous Features
Site Map





Content copyright © 2021 by Gary Eggleston. All rights reserved.
This content was written by Gary Eggleston. If you wish to use this content in any manner, you need written permission. Contact Gary Eggleston for details.