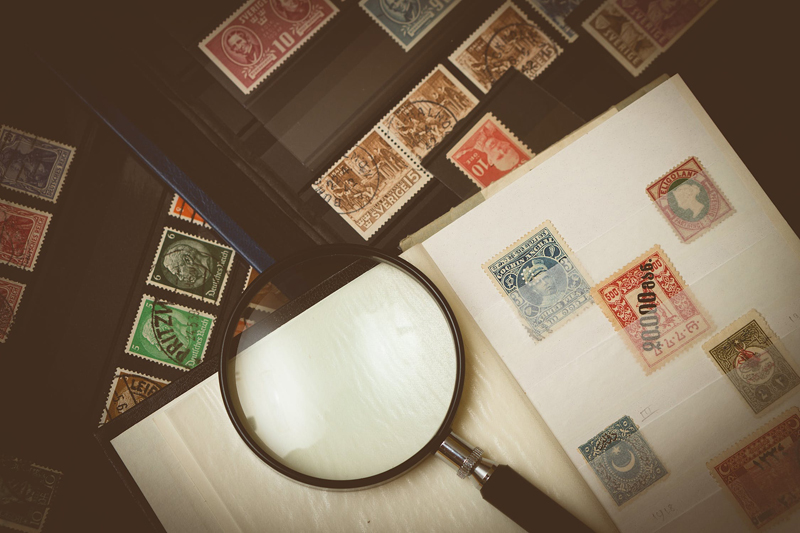 Before you decide to start housing your stamp collection, you need to do some preplanning. This can be as simple or as complicated as you want to make it. One of the first things you need to consider is to make sure that your storage location is dry and not subject to extreme temperature swings. Whatever area you decide upon, make sure that the temperature and humidity are controlled.

Have some idea of how you are going to store your collection safely, even though this idea may be new to you right now. How you store your stamps will depend on what you collect. If you collect single postage stamps, your stamp housing should be specific to your single-stamp collection. If you collect multiples, you will need to house these stamps completely differently.

If you have friends who are collectors, observe how they store their collections, You can learn what is good and not so good this way. Of course you can buy a stamp album, but albums come in a variety of shapes and price ranges. The better your preplanning is the easier it will be to figure out the supplies and equipment you will need. If possible try to factor in any changes you may make in your collecting habits.

Here are some basic preplanning ideas:

• See what is available in the marketplace. You may find that what you want is not readily available.
• How expensive are the various stamp albums and album supplies going to cost you? If you are ordering online consider what the shipping costs are going to be.
• If you want matching albums, are they readily available?
• How easily can you update your album pages with new material? Some albums do not lend themselves to updated material.
Here is a list of items to stay away from:
• Ballpoint pens--You have to press hard to write with one of these. As such you are going to leave an impression on everything you write on. Do not write on your stamps, unless you want them damaged!
• Clear plastic tape--another item to stay away from no matter what kind of tape it is. Adhesive tape leaves a residue over time that is impossible to get rid of and which will damage your stamps in the process.
• Masking tape--While this tape may seem to be removable, it is anything but. When it ages it leaves a worse residue than clear tape. Another item to stay far away from.
• Paper clips--These will leave creases in your material, something you do not want. Keep your stamps in an envelope specially designed to store stamps in temporarily.
• Photo albums--while these may look to be a cheaper alternative to a stamp album, avoid them!. The plastic sheets can leave a residue that will destroy your stamps over time.
• Rubber bands--Rubber bands deteriorate over time and can leave a sulfur deposit behind that degrades stamps over time.



Related Articles
Editor's Picks Articles
Top Ten Articles
Previous Features
Site Map





Content copyright © 2022 by Gary Eggleston. All rights reserved.
This content was written by Gary Eggleston. If you wish to use this content in any manner, you need written permission. Contact Gary Eggleston for details.