Playing The Gold Premium Game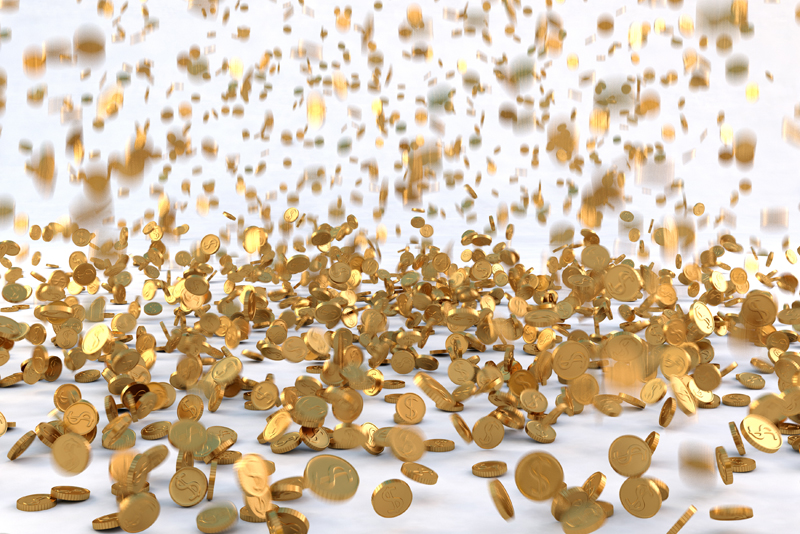 The dramatic decline in gold and silver prices through April And June of this year has spurred an enormous worldwide demand for physical precious metals. But not so much in the U.S., general demand for precious metals has been as dramatic as the degree it was when metals prices dropped in the summer of 2008. Will this situation change in the near future? Will this send the prices of older collectible gold coins higher?

These are a couple of good questions. If we look at the background we may be able to get some answers. During the summer of 2008, the price of gold peaked at around (75, then dropped over the next two months down to around $750. Prices fell even more dramatically for silver. For the rest of 2008, physical gold and silver demand was so great that delivery delays extended months beyond the purchase date and premiums rose.

Once the premium for short-delivery bullion-priced gold coins and ingots shot up to the levels where common-date circulated pre-1934 U.S. gold coins were similarly priced, many collectors jumped on the bandwagon to buy these items too. This demand forced a significant price and premium jump in the prices of these U.S. gold coins.

Collectors holding these coins could profit from in two ways. The first way was from the renewed advance in the gold price. The second way was by the amplification of price from rise in the premium. The frenzy for gold was still hot on Jan 7, 2009. Gold prices closed at $845, an expansion of a premium from 10 to 40 percent is a major market event. even though gold prices had dropped public demand caused the premium to deliver to rise on these coins.

With many major gold mining operations closing down for various reasons and with the COMEX and exchange traded fund inventories rapidly dwindling, a major shortage of physical gold is developing and I suspect a similar sitiuation will eventually affect the silver marker as well.

By the end of the year it may not be surprising to see eager bullion buyers once again looking to acquire lower-premium pre-1934 U.S. gold coins much as they did in 2008. Of course it is impossible to predict whether the primiums will rise either. If you own some of these coins you might be positioned to make some serious cash in the future. Only time will tell.



Related Articles
Editor's Picks Articles
Top Ten Articles
Previous Features
Site Map





Content copyright © 2023 by Gary Eggleston. All rights reserved.
This content was written by Gary Eggleston. If you wish to use this content in any manner, you need written permission. Contact Gary Eggleston for details.