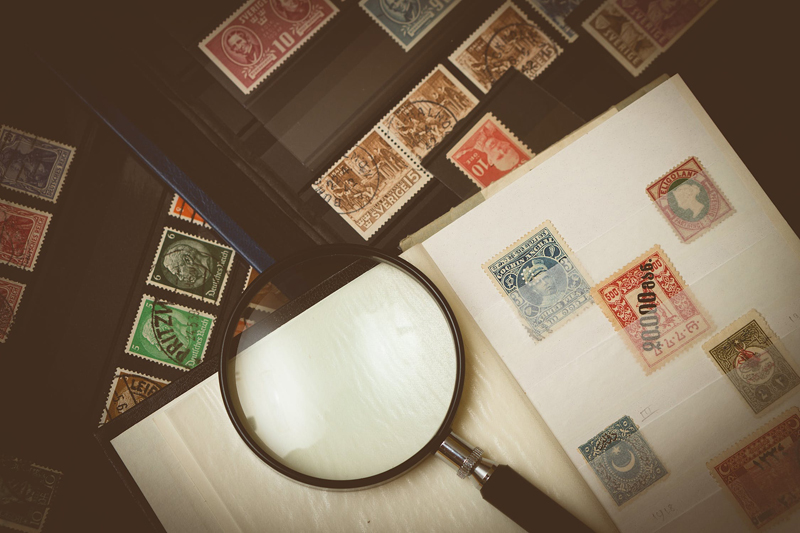 Stamp collectors refer to the adhesive substance on the back of a stamp, which traditionally needed to be moistened to stick the stamp to an envelope as "gum." The term is taken from the words gum arabic, which is a derivative of the acacia tree. Before the advent of the increasingly popular self-adhesive stamps, additional forms of gum had come into use in stamp production. Dextrine, made from starch and known as "British Gum," achieved some popularity.

A more popular gum, introduced on British stamps late in the 1960s, has a less classic name "polyvinyl alcohol." also referred to as PVA. There is a synthetic gum that is so invisible, it is virtually impossible to tell if the gum is still on the stamp or has been washed away. Today most of the stamps are of the self adhesive type, particularly the ones issue by the U.S. Post Office.

Stamp collectors often have trouble handling self-adhesive stamps after they have been used. Nonetheless, self-adhesive stamps have achieved a wide degree of popularity among anyone who still needs to purchase stamps for postage use. Self-adhesives have moved on from being the smaller definitive stamps to colorful commemoratives and even "coil" stamps.

Self-adhesive stamps constitute an ever evolving technology. As such there isn't any definitive practice on how to keep them. Some collectors believe these stamps should be saved in mint condition, still attached to their original backing paper. Other collectors have no problem collecting used self-adhesives. To complicate matters, every country that issues self-adhesives seems to use a different type of adhesive complicating how one goes about removing a used stamp from an envelope.

you will have to play it safe and protect yourself from redundancy. Wherever possible, save used self-adhesive stamps that are both attached and unattached to the original backing. If in the future the gum turns out to be destructive, the soaked examples you have should remain fresh. If the gum remains stable and the stamp's value is keyed to those items that still have the original gum, you will have these also. A few more cheap stamps is not going to break your budget.

Gum itself presents a paradox to most collectors. On one hand the pressure is on to only collect "mint, never hinged" or MNH stamps, unless you prefer collecting used stamps. MNH means that the reverse side of the stamp has positively no marks, such as that caused by using stamp hinges. A stamp hinge is a specialized piece of paper, separate from the stamp, folded and treated with its own adhesive for affixing both to the stamp itself and to the stamp album page.

No matter what you try to do, the hinge is going to leave a permanent mark on the gum side of the stamp. Whether to use a stamp hinge depends on what the perceived value of the stamp is. If the stamp is of a rare variety, it would be advisable not to use a hinge. Using hinges on cheaper stamps is usually less of a concern. Nevertheless, using stamp hinges is a controversial topic among collectors.



Related Articles
Editor's Picks Articles
Top Ten Articles
Previous Features
Site Map





Content copyright © 2022 by Gary Eggleston. All rights reserved.
This content was written by Gary Eggleston. If you wish to use this content in any manner, you need written permission. Contact Gary Eggleston for details.