Possible Debt Limit Solution?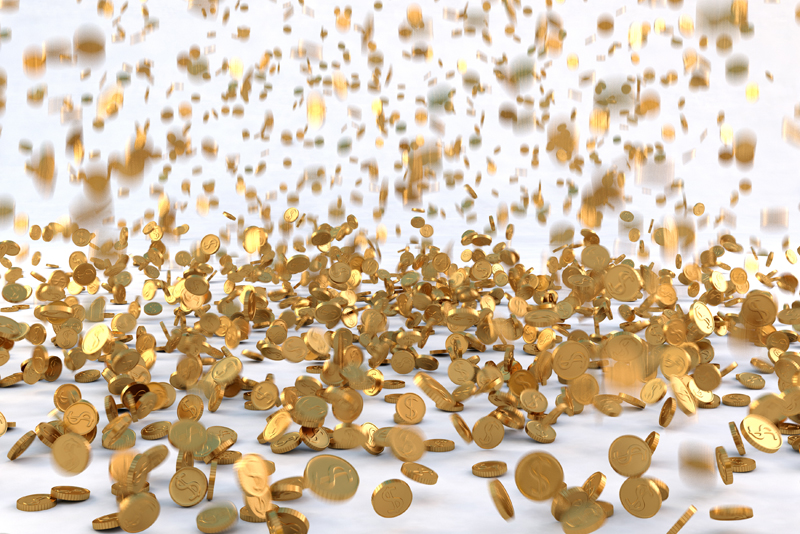 The second government shutdown in 17 years leaves the U.S. Mint as one part of the government that is not being affected by the current shutdown that has closed those parts of the government that are not deemed to be essential to operate. Our troops will continue to get paid as well as the current members of Congress. Other Federal employees are not so fortunate.

A Treasury plan of operations indicates that the public enterprise fund operations can be used without congressional approval, even if it subject to some oversight as part of the traditional appropriation process. Surprisingly this could affect the debt ceiling controversy in an unusual way.

The possible solution could be called the "nuclear platinum option" in which the President directs the Secretary of the Treasury, who in turn can mandate that the Mint produce one or more trillion dollar coins, deposit it or them into the Federal Reserve, and then use the proceeds to reduce the current U.S. debt.

This would ease the debt ceiling crisis hopefully long enough that the
politicians can resolve their issues and get something accomplished. The idea for this unusual option first arose from the 2011 debt ceiling gridlock. At the time it was treated as a joke. Maybe now it may need to be utilized.
The idea for a trillion dollar platinum coin could pass muster without too many laughs.

The law that authorizes platinum U.S. coinage gives the Secretary of the Treasury permission to specify the size, composition and value of the platinum American Eagle coin. When this coinage act was passed, no ever dreamed this coin could actually offer a debt ceiling limit loophole.

Whether this option is actually constitutional will be for the Supreme court to deal with in the future. What matters is that one way or another Congress gave the Secretary of the Treasury the power to do this. How this came about was an added subsection (k) to section 5112 of Title 31 of the U.S. Code. The Act of Sept. 30 1996 is where the words "platinum bullion coins" were substituted for the word "bullion."

Of course it wasn't too long ago that some congressman was floating the idea of using a platinum coin to lower the trillions of dollars of U.S. debt. At the time it got plenty of laughs from the late night talk show chuckleheads and other comedians. Perhaps the platinum trillion dollar bullion coin's time has arrived.



Related Articles
Editor's Picks Articles
Top Ten Articles
Previous Features
Site Map





Content copyright © 2023 by Gary Eggleston. All rights reserved.
This content was written by Gary Eggleston. If you wish to use this content in any manner, you need written permission. Contact Gary Eggleston for details.