Bitcoins To Get A Physical Form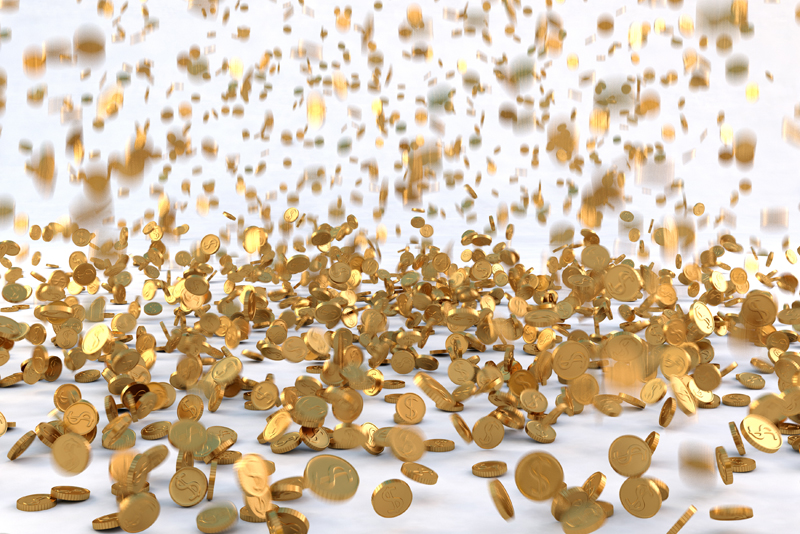 While Bitcoins are a virtual currency, if the concept of a Bitcoin is too "virtual" for you, a physical form is on the way. Titan Mint has found a way to put a Bitcoin into a tangible form as well as making it collectible. Titan Bitcoins will be made of a copper-zinc alloy called goldine. The physical Bitcoins will be 34 millimeters in diameter and weigh 12 grams or 0.42 ounce. Higher denominations will be made from gold and silver.

While a Bitcoin is not spendable in a conventional sense, Titan Mint seems to have found a way to make the physical Bitcoin to function as a gift card. The obverse side of the Titan Bitcoin will feature an image of what is called a Greco-Roman hero with a Latin legend that translates to "One Currency for All."

The reverse side is where the value of the Bitcoin can be unlocked. On the reverse is an eight-digit identification QR code. You can scan it on any smart phone to see the Titan Bitcoin's current value in dollars. Under the hologram is a one-time use redemption code that is revealed if you peel off the seal. The code can then be entered on Titan Mint's website to initiate the transfer procedure.

Bitcoin prices fluctuate from day to day. On November 5, 2013 a Bitcoin was worth $252.61. As such the price for a Titan Bitcoin will fluctuate too from day to day. You will have to go to their website to see what the current price is. The address is www.titanbtc.com.

Tim Fillmore, CEO of Titan Mint was quoted as saying that Titan Mint is looking to attract everyday consumers to this new virtual currency with the issuance of the new Titan Bitcoins. The Bitcoin virtual currency was created about four years ago. It is estimated that there are 12 million in virtual circulation, with an ultimate ceiling of 21 million.

The amount of Bitcoins in virtual circulation is tied to the number that can be "mined" by computers solved complicated math problems. There is no central bank or any other guarantor behind them. Bitcoins can be transferred anonymously online with balances held in "wallets."

Bitcoins are a bit unusual to say the least. They are a virtual currency, and do not have a physical presence with the exception of some folks who have attempted to give them one, such as the Titan Bitcoin. It remains to be seen how "real" central banks, governments, and the various law enforcement agencies come to grips with Bitcoins. These groups hate anything they can't control.



Related Articles
Editor's Picks Articles
Top Ten Articles
Previous Features
Site Map





Content copyright © 2022 by Gary Eggleston. All rights reserved.
This content was written by Gary Eggleston. If you wish to use this content in any manner, you need written permission. Contact Gary Eggleston for details.