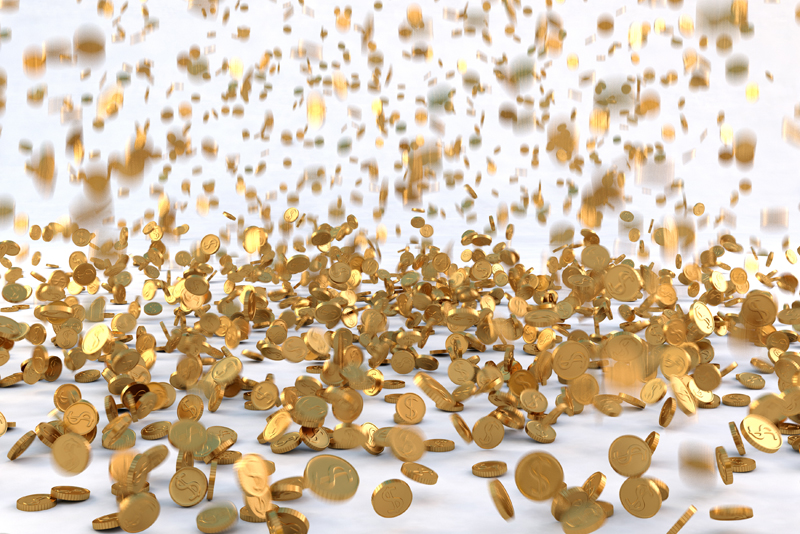 Slabbed coins are supposed to be virtually impossible to counterfeit. Perhaps that isn't always the case. PCGS is teaming up with DuPont to create a new coin holder that features a 3D security hologram. This new slab was introduced at the PCGS Set Registry luncheon held January 10 at the Florida United Numismatists convention in Orlando, Florida.

The 3D hologram contains various overt and covert features, in addition to the three-dimensional view, to foil future counterfeiters. Apparently several fake PCGS coin holders have started to appear on eBay. The fake slabs seem to be originating in China and vary only slightly in details to a real PCGS coin holder.

PCGS recommends to consumers and coin collectors to not buy coins from Chinese sellers due to the high number of fakes and counterfeits originating from China. PCGS also consider the following tips:

1--Verify the certificate number by going to https://www.pcgs.com/cert

2--Do not purchase rare coins on eBay from Chinese sellers.

3--Investigate the legitimacy of the seller as best you can. You will have to do your own due diligence here.

4--Make sure you have some kind of a money-back guarantee if the coin turns out to be fake or counterfeit.

5--Remember that any "bargains" on rare coins are often too good to be true.

6--If the coin is fake or counterfeit, get an immediate refund if at all possible.

Even with supposed secure coin holders, it is hard to stay ahead of major counterfeiters. Hopefully, this new coin holder will keep ahead of them for awhile. PCGS says that their new holder is now more scratch and tamper resistant and offers greater clarity to view the slabbed coin.

The lucky people who attended the luncheon received a 1914 Lincoln cent slabbed in one of the new PCGS 3D holders, which are to be officially launched at the Long Beach Coin, Currency, Stamp, and sports Collectible Expo held from Jan 30-Feb 1.

PCGS has worked closely with DuPont to develop the three-dimensional hologram that includes four dots numbered 1,2,3, and 4 that appear in a progression as the hologram is viewed from different angles. PCGS hopes these new coin holders will be more difficult to copy and provide additional safety, security, and confidence for collectors and dealers.

Needless to say, it is almost like an arms race to stay ahead of the better counterfeiters, hence the need for improved coin holders. Owners of current PCGS coin holders can have their coins reslabbed in a new 3D coin holder for $5 per coin.


Related Articles
Editor's Picks Articles
Top Ten Articles
Previous Features
Site Map





Content copyright © 2022 by Gary Eggleston. All rights reserved.
This content was written by Gary Eggleston. If you wish to use this content in any manner, you need written permission. Contact Gary Eggleston for details.