Cost To Produce Cent And Nickel Drops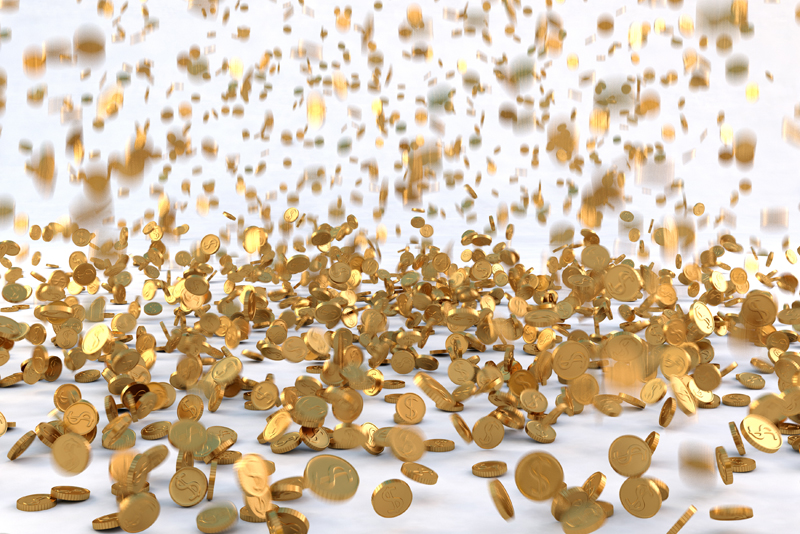 The good news is that the Mint has been able to reduce the cost to produce the cent and the nickel. The bad news is that it still costs more to produce both coins than their face values. Currently it costs 1.83 cents to produce a penny and 9.41 cents to produce a nickel. Falling costs for circulating coins and rising bullion coin sales were recorded in the Mint's annual report for Fiscal Year 2013 which ended Sept. 30, 2013.

Noted in the report was that the costs of producing both cents and nickels have exceeded their face value for eight consecutive fiscal years. Due to the recent declining costs, the Mint stated that its overall has declined to $104.5 million compared to $109.2 million in FY 2012. The cost of the base metals was lower and there was a three percent cut in overhead expenses at the Philadelphia and Denver Mints for circulation coin production.

Not surprisingly, the value of gold and silver bullion coins sold rose 31.8 percent to $3,2446 billion from $2,4609 billion. This doubled the Mint's profits on the program. The Mint's profit on collector purchases is much larger than on its bullion coin sales. Collectors have ponyied up $95.8 million into the fiscal year, which is almost double the profit of the bullion coins.

The Mint's profit margin is also much wider on the collector series compared to the margin on bullion coins. The interesting trend is that the Mint has sold fewer collector sets but has made more profit from them than in previous years. The Mint gave the Federal Treasury $350 million in profits which is the first such financial transfer made in at least three years.

Mint officials cite rising quarter production and cost reductions at the Denver and Philadelphia Mints as making the financial transfer possible. While this doesn't put much of a dent in the Federal Deficit, it does show that the Mint is one of the few Federal operations that is managing to pay its way as opposed to the problems the U.S. Post Office faces.

I don't know whether the production costs of both the cent and the nickel will spur more debate on whether to abolish the penny and/or the nickel. And of course don't forget the ongoing debate on getting rid of the paper dollar bill. Many collectors have been polled as favoring discontinuing the minting of pennies.



Related Articles
Editor's Picks Articles
Top Ten Articles
Previous Features
Site Map





Content copyright © 2022 by Gary Eggleston. All rights reserved.
This content was written by Gary Eggleston. If you wish to use this content in any manner, you need written permission. Contact Gary Eggleston for details.