The Dollar Debate Keeps Going And Going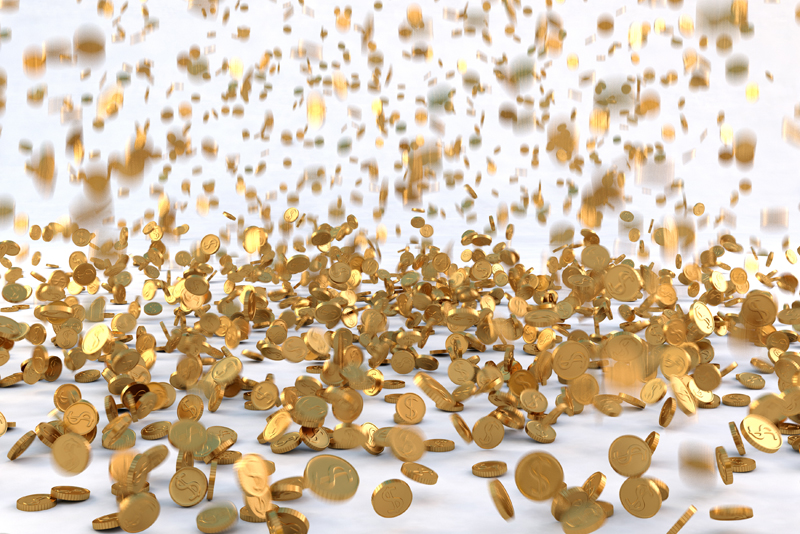 In a recent issue of a popular coin collecting periodical the debate continues on whether to dump the dollar bill in favor of some kind of dollar coin. Over the last forty years or so the government has issued various dollar coin in various sizes that have never caught on with the public at large. I am not going to list everyone here, as you can go to any coin values guide and see for yourself the various issues from the Mint.

The current argument seems to stall on whether it is cheaper to mint a coin or print a paper dollar bill. It probably is cheaper to print a paper dollar than to stamp out a dollar coin of some type. Of course the lifespan of the average circulating dollar bill is estimated to be about 48 months, whereas an individual metal coin can circulate for years before it starts to resemble a slug punched out of an electrical box.

Another thing not often mentioned is that the cost to ship a bunch of paper money should be less than shipping an equivalent amount of dollar coins as metal is heavier than paper by weight. Of course we can go back to the debate over the life-spans of paper versus metal. Again the metal coin will outlast a paper dollar.

One point that never seems to come up, is the convenience of paper over metal. Do you really want to carry around pound of metal coins, or have the convenience of folding up your paper dollars and slipping them into your wallet. I believe the lighter weight of the paper will always win with me. Now many other countries have simply forced their citizens to convert to metal coinage entirely with any say in the process. That has not been the policy here in America.

Another way to replace paper currency is to use polymer material in place of the special paper used to print our currency. Many countries have went this way without much controversy through the changeover. The polymer should last much longer than paper but much less than a metal coin. This could be a great compromise here in America.

However one roadblock to this changeover is the monopoly of the company that supplies the paper to the Federal Government. The sole supplier of this special paper is the Crane Paper Company, located in Massachusetts. They have had a monopoly on supplying the paper since the days of the Civil War.

With the support of many Congressmen and a strong lobby for this company, they are going to be the sole supplier of paper for our currency for the foreseeable future. The idea to convert paper currency to polymer is going to have to buck this strong lobbying force. The polymer would cost a bit more to print on, but it would be more durable and extend the lifespan of the average circulating dollar bill.



Related Articles
Editor's Picks Articles
Top Ten Articles
Previous Features
Site Map





Content copyright © 2022 by Gary Eggleston. All rights reserved.
This content was written by Gary Eggleston. If you wish to use this content in any manner, you need written permission. Contact Gary Eggleston for details.