Yoga Meets Dance Training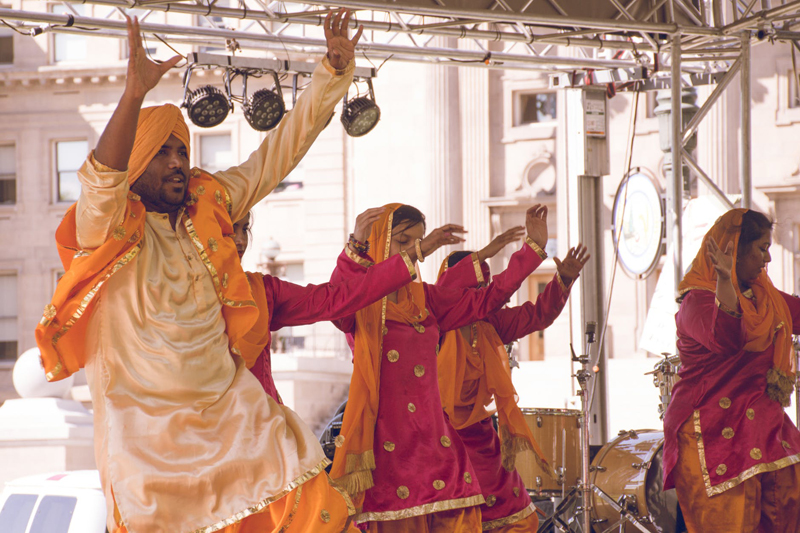 Yoga Meets Dance is an excellent method of combining dance with yoga. Individuals are always looking for fresher methods of movement and healing for the body. This method is the answer for a balanced mind and body workout.

Kripalu-trained Yogi Ms. Beth Rigby is the founder of Yoga Meets Dance. She has great information about the healing of yoga and the benefits of doing both yoga and dance. Testimony from her now instructors reveal that people are greatful for this balanced workout.

An instructor wrote that she taught a group of immigrants a Yoga Meets Dance class. She observed how one of her students broke into tears during the session. It was the stress that was released, along with the movements that caused an emotional release. The student thanked the instructor afterwards and to this day, continues taking the classes.

Others have testified that the class is fun and as Boulder Writer Ms. Alyce Barry stated, "it's less rule-bound".

During my GoddessLife Workouts and Vegas Stiletto Fitness by Roni sessions with women, I do get requests of yoga classes or at least incorporating movements into the sessions. To know that students are thirsting for yoga along with dance is rewarding.

In a couple of days, I will get to meet the talented Beth Rigby in Sedona, Arizona. The training that I will receive will benefit me and others who will eventually share in my experience of Yoga Meets Dance. Ms. Rigby gave me homework assignments, so I'm slowly getting ready for my training.

Last week, I told my students that I would soon be offering the class at the studio. They were thrilled! One woman told me that she is actually going to invite several others who are looking for a yoga/dance session.

Whatever it is that I do teach, I want to make sure my students are enjoying themselves and appreciating the space around them. The sessions are for all women (at times men), all sizes and shapes. The joy that they have when they are done, is my reward and my gold; therefore, I always feel wealthy.

It is my hopes that I can incorporate belly dance moves with yoga. Other moves I'll become familiar with during my training will also enhance the experience.

As Beth Rigby wrote in her poem The Dance, "the pain of attachment when the music of dance...stops serving to remind me to shift my attention inward". Such a powerful statement on how dance in fact heals the body and spirit.

For more information on Yoga Meets Dance, visit the website www.yogameetsdance.com. There if another session coming up in April 2014 for any of you who are interested in learning more.




Editor's Picks Articles
Top Ten Articles
Previous Features
Site Map





Content copyright © 2022 by Ronnette Ramirez. All rights reserved.
This content was written by Ronnette Ramirez. If you wish to use this content in any manner, you need written permission. Contact Ronnette Ramirez for details.