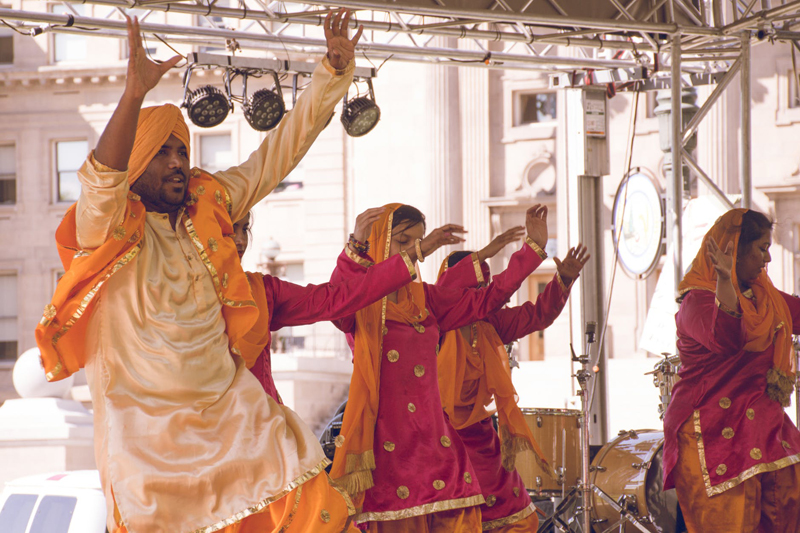 In this day and age, really earning what is your worth is difficult. The general public has a misconception of what a true artist/belly dancer is worth. When it comes to fees and such, who is really paying and who is not?

A professional belly dancer or a performing one, has to earn his/her pay, based on what they feel they are worth. Dancers invest lengthy amounts of time to learn the craft, the art, the appreciation of, and the history of belly dance. There is no price on that, for many have sacrificed time with family, friends, a relationship, and other adventures just to become a performer.

Keep in mind that the costumes cost money. Dancers have to purchase their costumes from other countries, or spend a heavy penny to have someone make their design. This is not a simple task. One costume is a major investment, so to have numerous costumes is not an overnight decision and a rushed purchase.

The gas, the transportation, the amount of time to actually perform, all these are factored in how much a performer charges clients/customers. It is respectable that a customer only pays what the dancer wants to charge.

What happens when the customer decides that there is someone else who charges less for a performance? Who is to blame? What should one do?

The dancer who does charge less may have her reasons. Let's just face it, most dancers don't have a full eight hours in a day to just focus on the dance and master the craft. Yes, they may have a few years or so under their belt and have a full time nine to five job, so to that dancer, charging oh, let's say, fifty to one hundred dollars for a forty-five minute performance is her asking price. And yes, her getting the gig and not another dancer, would anger many.

However, as to who to blame, maybe it is all of us. I thought about it long and hard. The public is still uninformed. They still think of belly dancers as just a shimmy thing that shows up and then leaves. So many of us have tried to inform the public, but do they really want the truth?

Take a look at society and well, all of us. We are in this "I can make a movie in five minutes with just my phone" lifestyle. Everyone is a star. It takes a few minutes to upload a crazy, eye catching thirty minute clip on YouTube and there you have it, a new sensation.

The music industry is another that has lost. And I think we are to blame as well. I know that I don't purchase the album of a certain artist. Thanks to iTunes, I look for the song I want and pay less than two dollars. Is that fair? No. Once upon a time a songwriter, production company, and the artist earned a good living because the production, the time, the album was the product of long, hard work. Musicians earned their worth. Now, unless you are a known name, musicians are out of luck.

There are ways to get the word out about true artists and their fees. I was president of the Houston Area Belly Dance Association (HABDA) and one of the things we wanted to do, was to have a directory. This directory would include a listing of all belly dancers in the area and their ranking (professional, instructor, amateur, student). This way, when a dancer needed a reference, they could refer to the website. Just something to think about. Hopefully, one day, the public will be well informed.


Editor's Picks Articles
Top Ten Articles
Previous Features
Site Map





Content copyright © 2022 by Ronnette Ramirez. All rights reserved.
This content was written by Ronnette Ramirez. If you wish to use this content in any manner, you need written permission. Contact Ronnette Ramirez for details.