California Hoard On Sale Soon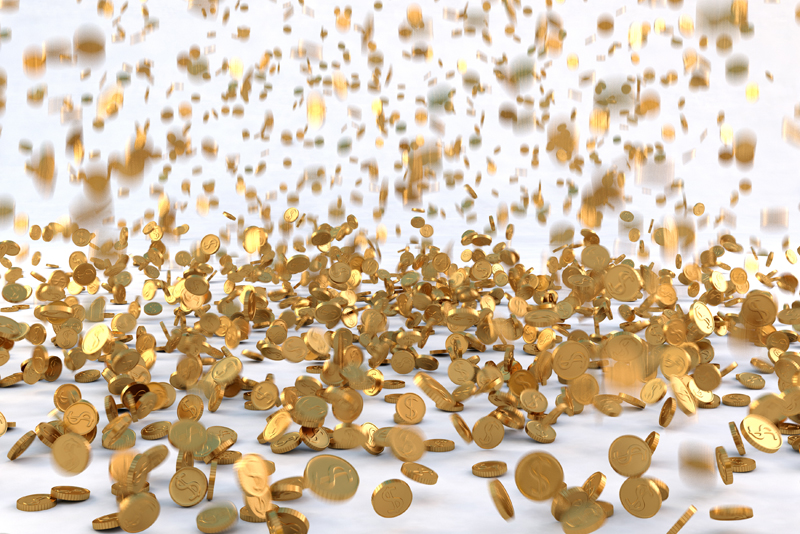 The gold coins from the California Saddle Ridge hoard are coming to market on May 27. The hoard is estimated to be worth $10 million dollars with some excellent specimens in the mix. At 11:30 p.m. Eastern Daylight Time on May 27 a single 1874-S $20 gold piece will be sold in a live auction at the Old San Francisco Mint. Proceeds will be used toward the facility's restoration.

One half-hour later, at midnight, the rest of the 1,427 coins will be offered for sale at fixed prices on www.Amazon.com/treasure and www.kagins.com. The cheapest coins will sell for $2,500 plus packaging and shipping. These coins represent the damaged portion of the hoard.

The undamaged coins, graded by the Professional Coin Grading Service in various circulated grades, will be priced in the $3,000-$3,500 range. The lowest Mint State grades will start at $5,000. Nearly all of the coins, 1,373 to be exact, are $20 pieces.There are 50 $10 gold pieces and four $5 gold pieces.

To recap, an unidentified Northern California couple found the first of the eight canisters while walking their dog.in February 2013. The canisters were later identified as baking powder tins. The couple later found the other seven canisters and for a time reburied them under a woodpile elsewhere on their property.

They contacted a lawyer, who in turn contacted Kagin's Coins. Another coin dealer who was contacted is alleged to have only offered $40 per coin over their melt value. Needless to say, Kagin's Coins got the deal.To date there isn't any credible claim to the coins other than the original finders.

The canisters have been identified as Golden Gate brand baking powder cans of a style used in the middle 1880s, which is consistent with the dates of the gold coins themselves.

Thearea that the coins were found in was described as a "fairly remote area near several property lines." The spot was hidden from the view on three sides along a ridge line path that the couple used to walk their dog.

The damaged coins indicated that some of the canisters had been dug up over time and more coins had been added to the hoard. It is estimated that the coins were added to the hoard over a period of 15-20 years.

Many of the coins look like they have just come off the San Francisco Mint presses. If you are awould-by buyer, start your countdown now.



Related Articles
Editor's Picks Articles
Top Ten Articles
Previous Features
Site Map





Content copyright © 2022 by Gary Eggleston. All rights reserved.
This content was written by Gary Eggleston. If you wish to use this content in any manner, you need written permission. Contact Gary Eggleston for details.