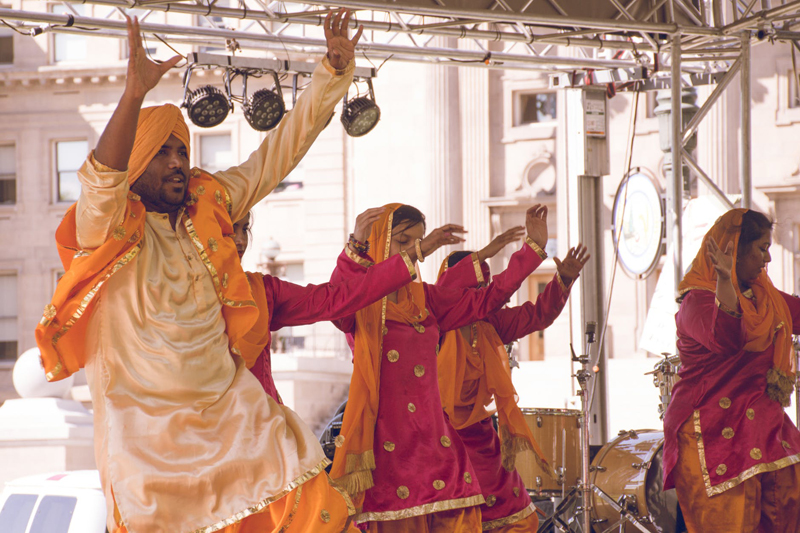 Most dances today are a fusion of the old and the new. Call it what you like, disagree, or embrace it, new fusions are here to stay. It is important that as dancers, artists and teachers, we come together for the love of dance.

I watched a Dancing With The Stars episode a few weeks ago. One of the main dancers performed a Flamenco fusion, along with other male dancers. They were shirtless and they danced in a circle around a woman, who was in Flamenco attire.

Now, having had some lessons in Flamenco and performing the Sevillana on stage with Director and amazing dancer Antonia Perlacias, I was a little upset over the performance. I felt that in a way, the dancers disrespected the dance by being shirtless and by using sensual moves. Yes, I didn't like what I saw.

Then I realized, who am I to tell an artist how to portray the dance? The dance was never mine, nor anyone else, for that matter, so I shouldn't be upset. Dancers, teachers, and artist should never behave as if they have ownership of the art of dance. No one. Period.

What I should have done at that time, and I'll probably go back to look at the performance, was have an open mind and appreciate their creativity. All of the dancers were professionals. They listened to the music and interpreted the dance as such. Much respect to them.

That goes for all dances. I'm somewhat getting tired of dancers saying, "oh, you shouldn't do this type of dance with x dance". Says who? Believe me there are audiences who want something different all the time. We live in a time where people seriously get bored quick and want something new and fresh all the time.

In all honesty, I'm proud of women who fuse dances. It takes courage, passion, and knowledge to create something that is unique. It also takes courage for those dancers to face the critics.

I'm now a certified instructor for Yoga Meets Dance, and I more likely will incorporate some (I stress some) belly dance movement in my sessions. There is nothing wrong with that and as a belly dancer, I say why not.

Dance never belonged to one group, one person, one creator. Have fun with dance, come together in community for the love of, and rise above those who try to bring you down.


Editor's Picks Articles
Top Ten Articles
Previous Features
Site Map





Content copyright © 2022 by Ronnette Ramirez. All rights reserved.
This content was written by Ronnette Ramirez. If you wish to use this content in any manner, you need written permission. Contact Ronnette Ramirez for details.