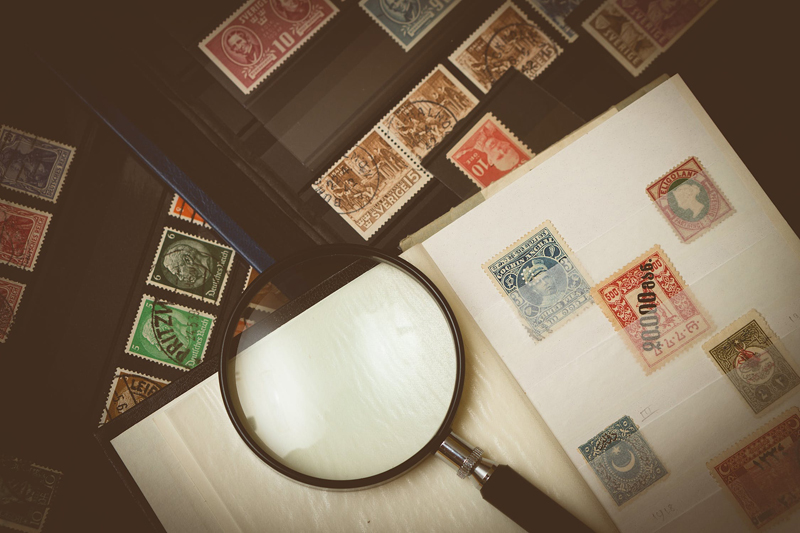 The use of bisected stamps has a long but less than honorable history in the United States. Bisect refers to stamps that have been cut in part, most commonly in half, but into other fractions also, and postally used for the proportionate value of the stamp.

As an example, you could cut a two cent stamp in half and use one of the pieces as a one cent stamp. When stocks of certain stamp ran out, postmasters often resorted to cutting higher denomination stamps in half, vertically or diagonally, thus producing two stamps each representing half of the initial denomination. even the public has gotten in on this act at various times in history.

In the earlier times, many bisected stamps are featured in the "Scott Specialized catalogue of United States Stamps and Covers." After 1879, there are no listings for bisected stamps. This doesn't mean that they disappeared, they were banned by postal regulations.

One reason for the ban is that it is too easy to cut apart a stamp that had a cancellation that did not cover the entire stamp and then reuse the uncancelled portion as valid postage on a new envelope. There was a time when bisected stamps were officially sanctioned.

The Postal Service Act of Feb. 28, 1925 increased the third-class letter rate from one cent to one and one-half cents, effective on April 25, 1925. This was the motivation for the issuance of the one-half cent Nathan Hale stamp on April 4, 1925.

No one knows how widely or quickly these stamps were distributed. what is very evident, is that they did not reach the really small post offices in time for the April 25, 1925 date. To help meet the need for stamps, the surplus stocks of one cent Benjamin Franklin envelopes were surcharged to one and one-half cents. Some postmasters either had to approve the use of bisected stamps or quietly overlooked their use.

Many bisects and splits are worth more than the stamps they were cut from are. These bisected stamps only have a "real" value when the cut portion is still affixed to the original envelope, or a piece that still shows the postmarks, as otherwise it can't be confirmed that the bisect was in fact postally used as a split and not simply a stamp that was cut in half for some other reason or some other use. Many collectors specialize in collecting bisect stamps.



Related Articles
Editor's Picks Articles
Top Ten Articles
Previous Features
Site Map





Content copyright © 2022 by Gary Eggleston. All rights reserved.
This content was written by Gary Eggleston. If you wish to use this content in any manner, you need written permission. Contact Gary Eggleston for details.