Soraya - A Natural Born Middle Eastern Dancer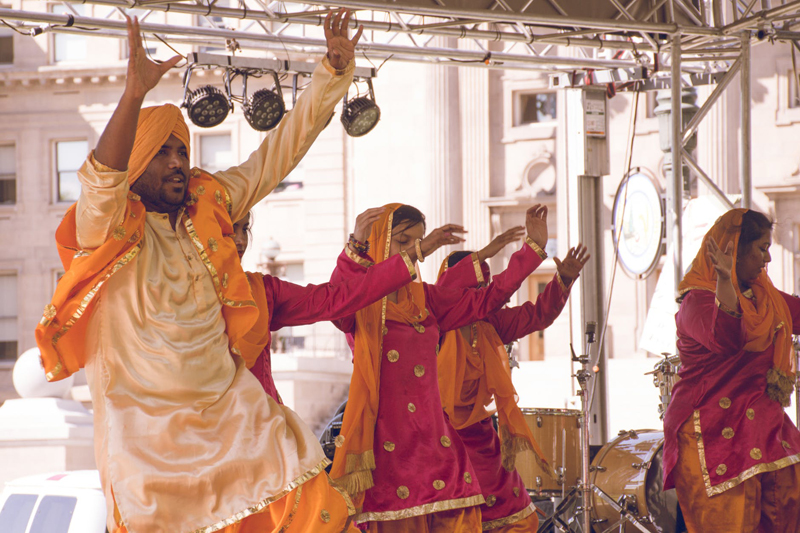 It is always an inspiration to know dancers that have started very young. Soraya continues to shine and her videos are testimony of her love for the art. Her mission statement: Professionalism and integrity in the entertainment business and beyond.
Asmina:
How long have you been dancing and how were you introduced into this dance?
Soraya:
My career in belly dancing started at the tender age of only 4 years old. As a child, I performed at various family weddings, cultural parties, ethnic family functions, Syrian, Egyptian, Lebanese, Armenian and even Greek events, children's arts showcases on the beautiful Atlantic City boardwalk. My first professional show in which I got paid to dance was at age 15 for a large International multi-cultural dance festival in Atlantic City, NJ.
I began performing, full time, when the Trump Taj Mahal Casino Hotel opened. That catapulted me into the mainstream media as the press was swarming. I ended up in newspapers and major magazines all over the US and the world, it was amazing and scary at the same time! At the Taj, I performed 5-6 long and very choreographed (with the live band) shows per day. Many times, I would go from one Casino to another! I also began my business, which has grown to amazing proportions beyond anything I had ever expected.
Soraya's Mid-East Dance and Music Productions (Internationally acclaimed Arabic arts entertainment agency) was born. As I began my International entertainment agency, I saw my own PERSONAL artistic VISION of what I wanted out of my life as a performer, as a woman, as a human being and as a business owner.
The interesting thing for me is that I did not choose this dance form; it chose me, due to my Middle Eastern cultural heritage. My career at this stage is exactly where I want it to be. This is the way that I had always envisioned it. After performing full time for a living (my only job) for so long, it entailed a lot of exhausting national as well as international travel and grueling dance schedules. I worked myself through University and earned a B.A. Degree in Cultural Anthropology/Sociology with an emphasis in Middle Eastern/Mediterranean studies.
My Mother told me that I was always moving to the music even at 3 years old. At 4 years old, she made me my very first traditional Arabic belly dance costume. My earliest dance experiences were the antecedent to the artist that I became as an adult performer. These wonderful experiences shaped me so much. I loved this dance so much as a child and it felt so natural to simply embrace the Middle Eastern music as the soulful core of what drove me to perform live.
I used to be nervous on stage as a child. I really got scared when I saw the TV cameras! All I know is that when I heard my music start, I became transformed away from the scared little girl and into a performer. It was as if my Mom would wind me up and send me to center stage like a spinning top on overdrive! I see my audiences now as separate individuals all having unique life experiences.
Just as my dancing involves a full range of human emotion, so did my career. I could not be happier at this point in my life. Everything in my life has actually exceeded my wildest imagination. I love to continue to take belly dancing to the highest level possible and I did it my way! I became an entertainment booking agent, professional party planner and special events producer, not only an International belly dancer and choreographer. To my delight, my belly dancing video collection is selling tremendously. I now have 13 videos and DVD'S.
I reside with my husband in 3 locations and that has allows me to perform in more regions then ever before. I live in NJ on the weekends at the shore in Margate and on the Main Line in Gladwyne, PA during the week. We just had a new home built in beautiful Hopewell, NJ. Hopewell is the exclusive and very stately suburb of Princeton, NJ. Gladwyne is a lovely suburb about 20 minutes from Philadelphia. I am performing in very elegant Arabic weddings in Philadelphia and I perform all over the Main Line in PA, as well as in NJ, DE, MD, FL, VA and NY. I dance in prestigious hotel banquets, producing and performing for large corporate "Arabian Nights" theme parties, high-society functions, country clubs, Casino shows, concerts, etc.
Asmina:
What has been your most rewarding dance experience?
Soraya:
I have had many wonderful and unique career highlights. However, the one that really stands out was the awesome once in a lifetime experience of performing as an invited guest of his late majesty King Hassan and the Royal Family at the Palace in Casablanca, Morocco. It was a dream that became a reality. I am honored that I was given the great opportunity and privilege of being flown to Morocco by the Royal Family, the Moroccan Government and was treated like a star. This was a truly one of the most life shaping professional experiences that I have ever had.I belly danced in a very classical and al-jeel (meaning modern) Egyptian style to the beautiful music of Um Kalthoum, Abdel Wabab, Farid Al Trash, Baliegh Hamdi, Amr Diab, Warda, Ihab Tewfik and many more!
The Moroccan royal family and the King had the utmost respect for me not only as a dancer but also, as a woman. The entire family were all amazing people and their Royal palace was like something out of the real 1001 Arabian Nights, and they treated me like family.
I enjoy to give Anthropological and Egyptian ethnocentric dance lectures and also perform for many Ivy League universities throughout the US to educate the general public to what real, authentic belly dancing is supposed to look like. I am doing another huge International festival on April 10th 2004 at a wonderful ivy league University in central NJ. I was hired to star in this gala show and dinner.
Asmina:
What has been one of your most dissatisfying experiences?
Soraya:
Belly Dancing to me should never be risque, taken out of context, sexual or performed in bad taste. As my special role as a baladi dancer, I present it as an antithesis to the awful negative cultural connotations that has damaged this art so severely. I either uphold the class, dignity and integrity of belly dance or I would never have had anything all to do with it.
The most dissatisfying experience was many years ago when I was misled to do a party that I never would have anything to do with. I was told it was a special event for an Egyptian family (engagement party) and it was actually a bachelor party! Needless to say, I didn't do the show, got paid anyway and left.
Also, I never take "Westernized" hafla's, I get invited to do them a lot however, they are not what I enjoy doing. The world hafla translated from the Arabic simply means PARTY. I did only one in 2000 in a rural Pennsylvania called Skippack. It was unprofessional, unorganized and it took place in an old, broken down barn!
Again, I take you back to when I mentioned: "the dance has become way too subjective and so badly botched in the US". It is sad, but as the dancers that really care about the delicate and professional image, the true artwill prevail.
However, I am sure some American hafla's are probably very well done though in other states, if the dancer having the hafla is a real professional belly dancer, knows how to organize a great show and understands the art. Remember, collect pearls of wisdom from all of your professional dance experiences as you live and you learn! If a bad experience happens ONLY once, consider yourself lucky, just do not repeat it and move on!
Asmina:
Why do you think that the American perception of who and what a bellydancer represents slants towards the sexual vs. the sensual or artistic?
Soraya:
Wow...great question! I strive to break down cultural stereotypes through our art, spread cultural awareness and eradicate ignorance's and prejudices in everyway. The unfortunate "American perception" is sad because it overly sexualizes a very ancient, beautiful and sacred ritualistic art form. It is a sad struggle between the sacred and the mundane. Yes, Middle Eastern belly dancing is sensual but NOT sexual like a lot of people think. It is also a shame that the dance is very subjective and when in the wrong hands gets botched so badly that it doesn't even resemble real, Arabic dancing anymore!
The dance is not about dancing in a seedy restaurant for tips, flirting with patron and dirty club owners, undercutting, and being low class. An upscale dancer would never associate herself or her special art with that mess. This dance is not to turn on a man at a party as a joke, but is a very refined, beautiful, technique, highly artistic, emotional and creative art form that should always be held in the highest regard with the utmost respect, dignity and integrity.
Asmina:
What does bellydancing mean to you?
Soraya:
Belly dancing means so much to me, I could write a book on that alone. Being Middle Eastern it is my culture to belly dance and I have been dancing since I was 4 years with my family.
Belly Dance used to feel too much like a "job" and now I have the magic back dancing for the fun of it and for no other reason!
This is a dance that can be traced back some 4,000 years to Ancient Egypt and the Pharaoh's as a feminine fertility rite in the temples of the Gods. My website explains how it evolved and became what it is today.
As a Choreographer, I feel like a
"Dance Architect"
, because I perceive my dance movements like an architect would of blue prints on a technical level. I know all the possibilities of the human body (anatomy, physiology, range of motion, pathology, etc). However, I still am discovering new ones. My husband being a gifted Physician explains things to me on a medical level as I take it make it into an artistic one.
I like to refer to myself as: "A Dance Architect" which requires:
(A)
Extensive practical training, truly listening and thinking inside the Arabic music as she becomes the music. I love to interpret every nuance of the music and with Egyptian music, there are not only very strong, obvious musical changes, time signatures and statement but also very subtle ones too which are extremely important in "Soraya's Dance story line". The music and the dance is so intertwined that it is like taking "clay into my hands" as if I am molding a choreography on the stage like a piece of clay making into a piece of sacred pottery.
(B)
Extensive cultural study, Anthropological, and historical research, as well as reading and reflection, to gain the necessary theoretical equipment to interpret the art form as precisely as possible. Since I was born into this dance and as a young child at only 4 years old, I knew that this was going to be my destiny. I try and also pay homage to it as I continue to perform and educate, breaking down cultural, and ethnic ignorance's and stereotypes. That what I am all about..."CULTURAL AWARENESS" and celebrating: "CULTURAL DIVERSITY" through our art.
Take a look at all of Soraya's videos by visiting NJ Belly Dance Events on YouTube.
continue to PartII of Soraya's interview


Editor's Picks Articles
Top Ten Articles
Previous Features
Site Map





Content copyright © 2022 by Asmina . All rights reserved.
This content was written by Asmina . If you wish to use this content in any manner, you need written permission. Contact Ronnette Ramirez for details.