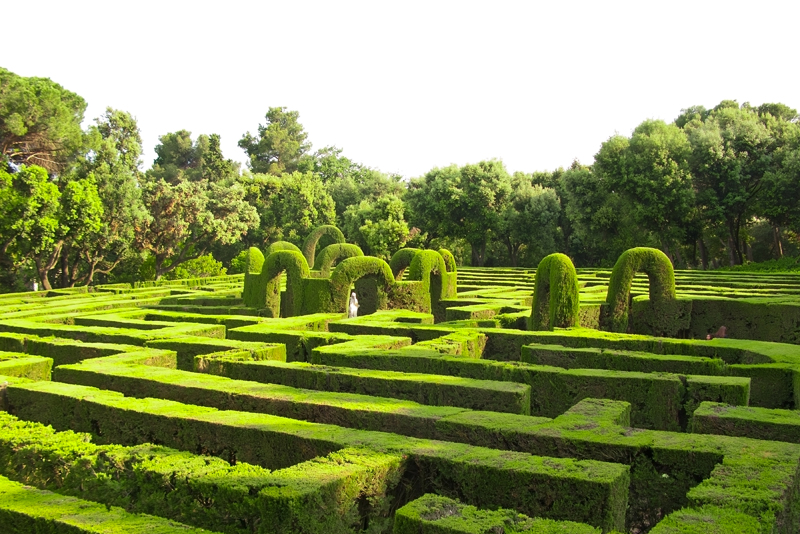 Kissing under the mistletoe has been a Christmas tradition for centuries. There are many theories as to how this tradition got started. Many think it goes back to the Druids, who thought it was a sacred plant.

In England, kissing balls are created using mistletoe, holly, ribbons and other decorations. Tradition states that a girl cannot refuse to be kissed under the mistletoe. If a girl is not kissed under the mistletoe, it's believed that she will not get married in the coming year. For this reason, some English people burn the kissing ball on Twelfth Night in order to interrupt the superstition – girls no longer have the worry of whether they'll be kissed or not.

Once boys have claimed a kiss, they must take a berry from the mistletoe. Once all the berries are gone, the kissing must stop.

Whatever tradition you believe, it's best not to try to grow mistletoe in your garden, for two main reasons.

First, mistletoe berries are poisonous so you don't want them hanging in your house where they might be eaten by pets or children.

Second, mistletoe is a parasitic plant in trees and can actually harm, if not destroy, the host tree.

Here's what happens. The mistletoe puts out root-like structures, called haustoria, into the host tree. Haustoria take nutrients and water from the tree. Eventually this weakens the tree and can even cause it to die.

Birds help the process along, by eating the berries. Berries are only produced on female plants. (Birds don't seem to be affected by the poisonous properties of the berries. This is true with poison ivy berries too, which birds love.) Since birds frequently perch on the branches of trees, their excrement falls onto the tree branches and the sticky mistletoe seeds inside the excretions cling to the branch, spreading the plant throughout the tree, and into surrounding trees.

If you have mistletoe growing in your trees, it's best to get rid of it by pruning out the tree branches that are affected with it. Because the haustoria goes into the branch, however, it can be very difficult to remove it all. For this reason, it's best to cut back an extra foot of the branch to make sure you've removed all of the haustoria.

One last story about the origin of mistletoe traditions relates to early Scandinavia. The story goes that if enemies met under mistletoe growing in the forest, they had to lay down their weapons and maintain a truce for the remainder of the day. If only countries around the world would adopt this tradition – but not just on Christmas day.






Related Articles
Editor's Picks Articles
Top Ten Articles
Previous Features
Site Map





Content copyright © 2022 by Carol Chernega. All rights reserved.
This content was written by Carol Chernega. If you wish to use this content in any manner, you need written permission. Contact Carol Chernega for details.