Starting Your Stamp Collection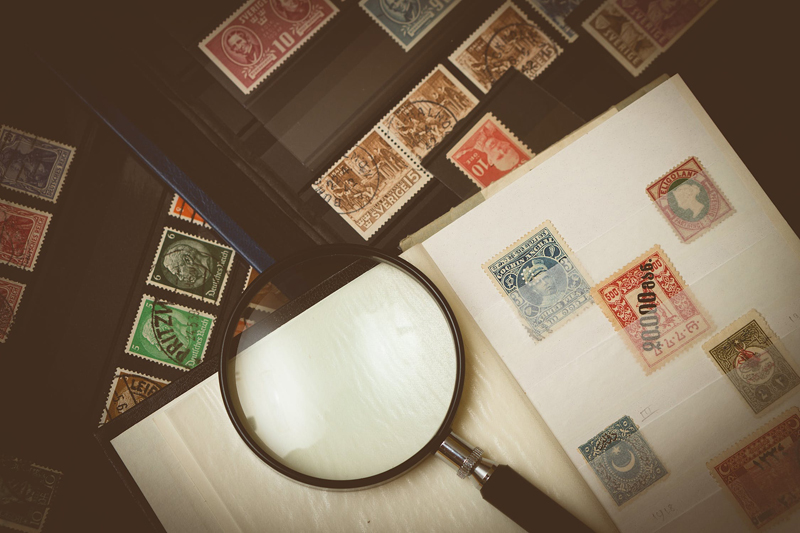 Obviously the first step in starting your collection is to acquire some stamps. Many beginning collectors hardly pay for anything when they are just starting their collection. Talk to your friends, family, and co-workers and tell them you'd like to have their stamps if they don't want them.

You will be surprised at how well word of mouth works almost like magic. Before you know it, you will be receiving stamps from people you never even knew!

Next join a club of stamp collectors, if there is one in your area. It doesn't have to be a fancy high-brow club, if you are just starting out collecting. The first thing to do is learn the basics and when you are ready to specialize, find a larger stamp collecting club that is part of a regional chapter rather than a local community-based club.

By joining a club, you have the opportunity to enlarge your collection because fellow collectors will give you their duplicates or trade something for your duplicates. Once you have saved up enough money, you can begin to buys stamps like more experienced collectors.

When you are ready to purchase stamps for your collection, you need to find a reputable stamp dealer. Reputable stamp dealers place ads in newspapers and periodicals that cater to stamp collectors. Also check for upcoming stamp shows. You can meet many reliable stamp dealers at one of these affairs.

You can also write stamp dealers to ask if they will send you stamps on approval, meaning they will send you a set, you keep and pay for the stamps you want and return the unwanted stamps.

Once you've started collecting, you should decide on a theme(s) to use to build up your collection. Alternately, you might want to specialize in collecting only mint condition stamps, or collect only canceled stamps. Many beginning collectors prefer the latter, due to the cost factor.
When buying stamps in the beginning, start with mixtures. This is an unsorted bunch of stamps that some dealers will sell you based upon weight. You tend to get duplicated when you buy mixtures. This shouldn't bother you right now. You can simply trade them for stamps you don't have at your next club meeting.

If you want to get more bang for your buck, buy stamps packets. Packets do not contain any duplicates, and are more expensive than a bunch of mixtures.

Beginning collectors can also opt for sets of stamps. A set usually has all of the government issued stamps; sets can be either whole or broken. A broken set means that one or two stamps will be missing.

Once you have enough stamps, the next step is to sort them. You will need to separate them from their backings. Choose which ones you want to work with first. Put the rest away in some glassine envelopes until you are ready to tackle them. Do not try to rip the stamps off; the risk of damaging them is way too high!

To remove stamps from envelopes, try soaking them in lukewarm water in a clean dish and let them soak until they separate from the envelope or paper. Take blotters and blot them dry, or put them between sheets of paper and put a paper weight on them overnight.

If you choose to do country collecting, arrange the stamps in piles and do it alphabetical order by country. When you've finished sorting them, you can start mounting them in your stamp album.

Stamp grading is something you will need to know something about. This will be covered in a later article.




Related Articles
Editor's Picks Articles
Top Ten Articles
Previous Features
Site Map





Content copyright © 2022 by Gary Eggleston. All rights reserved.
This content was written by Gary Eggleston. If you wish to use this content in any manner, you need written permission. Contact Gary Eggleston for details.