Merging Letters in Word 2007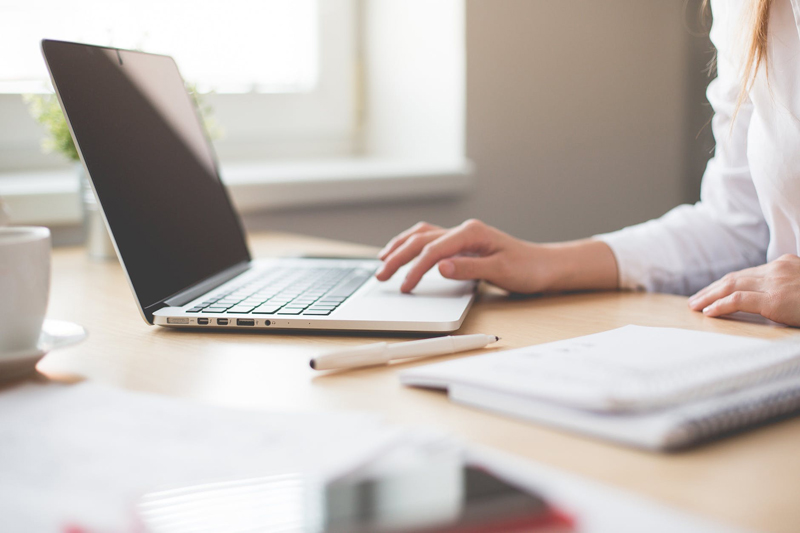 Start with a blank document and from the top tabs select Mailings. Once you select Mailings, you can then select what type of merge you want to do. By selecting the Start Mail Merge drop down menu, you will see what type of mail merges are available. Today we are doing letters, so select Letters. Next you want to Select Recipients. Word provides three options: Type New List, Use Existing List or Select from Outlook Contacts.
Creating a New List
If you do not already have a contact list to use, then you would select Type New List. Doing this opens up the New Address List window. There are input fields already setup which include, title, first and last names, company, address, phone numbers, and email address. These fields are customizable: you can add, delete or rename and change the order of the fields to suit your needs.
Once you customize your field headings then you can start typing in your mailing list. As you complete each entry and want to add another, click on New Entry and add the next. Continue until you are done. Then click OK. You will then be prompted to name your list.
Using an Existing List
Use Existing List would be option to choose if you already have a mailing list. After choosing Use Existing List the "Select Data Source" window opens so you can locate your list of data to merge. Word will work with many database and word processing lists to merge with your documents. Once your data base is chosen then you can select "Edit Recipient List" to choose, sort, and refine your list.
Select From Outlook Contacts
Using this option opens your Outlook contact list in the Mail Merge Recipients window where you can choose, sort and refine your list.
Inserting Merge Fields
Merge fields can be inserted using the options in the Write & Insert Fields box. Put your cursor where you want your address block to be. Selecting Address Block will open the Insert Address Block window. Within this window you can select options to include in your address block, as well as see a preview of your address at it will be in your document. If there is a problem in the way your address block previews, you can use the Match Fields button to reorder, remove or add items to your address. Once everything looks good in the preview, click OK. You will see «AddressBlock» appear in your document.
Next would be the greeting. Selecting Greeting Line button will open the Insert Greeting Line window where you can select the salutation, how the name will appear and the following punctuation. For example you could have, Dear Mr. and Mrs. Smith, or To John: and if no name, Dear Sir or Madam or To Whom It May Concern. There is also a preview window as well as a Match Fields button if needed.
Another way to insert fields is by clicking on Insert Merge Field, which opens a drop down menu of all the fields in your mailing list. Using this option you could setup your address block by inserting each address field this way. This option could also be used if you had fields within the body of your letter that would need to be changed for each individual recipient. Possibly the name of their company, or to repeat their name, or a new data field that would be different for each letter.
Preview Results, Finish & Merge
If Once your letter is completed with the merge fields setup, click Preview Results to see how your letter will look. This is where you should make any changes in the format of your address block or of the letter itself. By clicking on the left and right arrows in the Preview Results box, you can review each letter individually. When satisfied that everything is good, you are ready to finish and merge.
The Finish & Merge drop down menu gives the option to edit individual documents, print or email. For me, I am always an Edit Individual Documents first before anything else to be sure every one of them has merged the way it should. The next window to come up, Merge to New Document, gives you the option to merge all or part of your merge records. If you edited your list and selected certain recipients, choose All and it will only merge what you have already selected.
Once your letters are merged and reviewed you are ready to print. Just print as you usually would do. Now you are ready to merge the envelopes or labels!
This site needs an editor - click to learn more!

You Should Also Read:
Aligning and Spacing Text in Word 2007
Automatic Table of Contents in Word 2007
Borders and Shading Using MS Word 2007




Related Articles
Editor's Picks Articles
Top Ten Articles
Previous Features
Site Map





Content copyright © 2023 by Laura Nunn. All rights reserved.
This content was written by Laura Nunn. If you wish to use this content in any manner, you need written permission. Contact BellaOnline Administration for details.