European Prelude To Stamp Collecting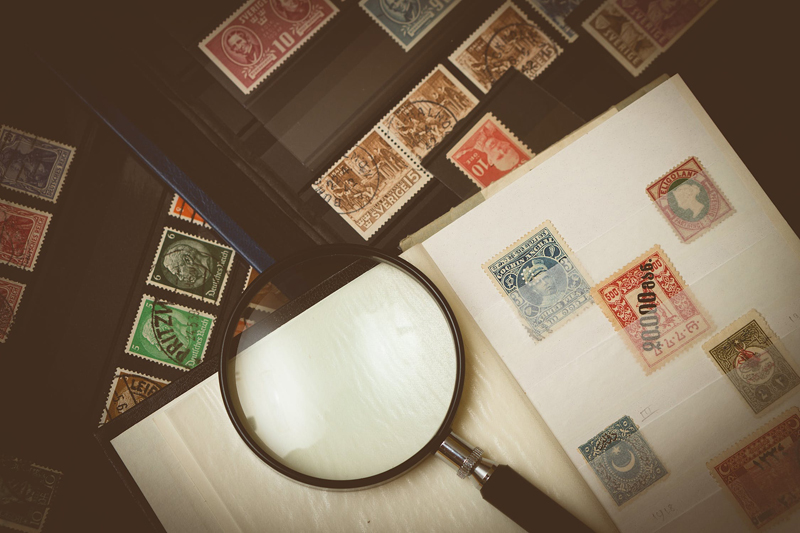 The world's oldest stamp collection is believed to belong to the Royal Irish Academy in Dublin. It is an album of revenue stamps and handstamped chargemarks compiled in 1774 by John Bourke, Receiver General of the Stamp Duties.

Postage stamp collecting began with the 1840 stamp issues of Great Britain. The world's first Penny Blacks were placed on sale on May 1, 1840. They were not valid for postage until May 6 of that year. The first proclaimed stamp collector is alleged to be John Edward Gray, keeper of zoology at the British Museum.

He claims to have purchased several stamps for the purpose of collecting them when they first went on sale. He is also credited with purchasing stamps from other countries as they were issued. Two other individuals who wrote that they collected postage stamps were Victor Wetzel of Lille, France, and John Tomlynson of Great Britain.

Victor Wetzel allegedly reconstructed a sheet of Penny Blacks in 1841. More typical collectors of the Victorian-era collected stamps by pasting them their colorful paper items in scrapbooks, and seemed to have no particular interest in the stamps themselves as most modern collectors do.

This particular aspect of kitsch collecting found prominence in Honore de Balzac's 1847 novel Le Cousin Pons. The French word for stamps is timbres; while Balzac used the word affiches, which probably meant something along the line of advertising prints or leaflets. Belzac didn't exactly specify whether it was stamps and covers that are objects of the main character's passion.

Whatever they were, they likely fell within a broader spectrum of collecting paper ephemera. Recognizable as an early philatelic collecting activity, this form of collecting still survives today. One early example is an album of British autographs, franks, and adhesive stamps gathered in 1840 or earlier by C. Barrington, a young woman living in Dublin.

The album was once owned by Frederick E. Dixon, whose description placed it in the original context of an original 18th-century revenue stamp collection. Victor Short bought the Barrington collection and on April 5, 1990 at an auction sale.

It would be a while before the idea of seriously collecting stamps would cross the Atlantic and take hold in America. But as you can see, stamp collecting in one form or another took hold in Europe and Great Britain. There are no doubt other examples that could be ferreted out if one has the time to do the research.



Related Articles
Editor's Picks Articles
Top Ten Articles
Previous Features
Site Map





Content copyright © 2022 by Gary Eggleston. All rights reserved.
This content was written by Gary Eggleston. If you wish to use this content in any manner, you need written permission. Contact Gary Eggleston for details.