Tools and Supplies Required For Stamp Collecting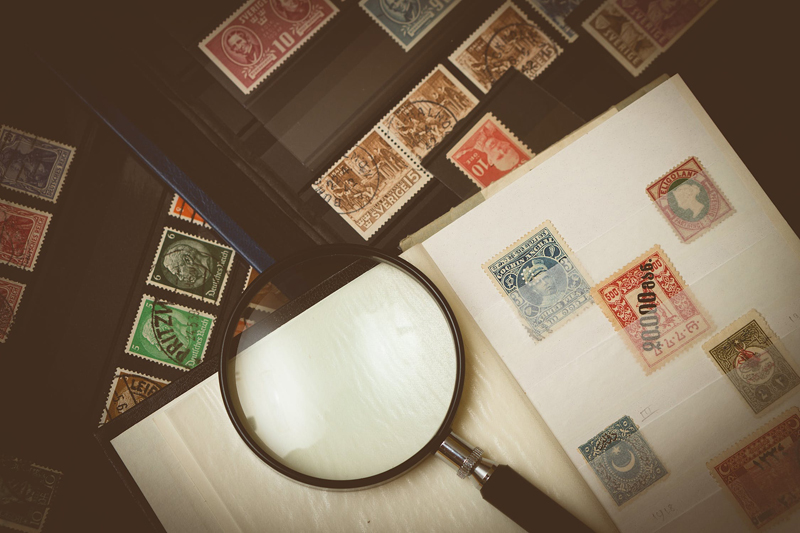 hank goodness, stamp collecting is not as expensive a hockey or skiing, where the tools and materials required cost thousands of dollars. Hockey or ski clothes are very expensive.

Stamp collecting is what we'd call a "financially comfortable" hobby. Unless you join the big leagues and treat it as an investment, practicing the hobby shouldn't cost an arm and a leg.

At some point in time as you progress in your stamp collecting, you'll have to fish out your stamps from that old shoe box under your bed so you can mount them on a stamp album. Like a photo album, stamp albums are a means of storing your stamps safely and to organize them in any way you want.

A good quality stamp album must have plenty of space for a growing collection, and have strong binding that won't separate the album sheets easily. Each page must be sufficiently thick with acid free paper.

Stamp albums are specialized and you will find a wide variety of albums being sold by retailers. Through their experience and conversations with collectors, manufacturers understand the important features of an album. Some examples of stamp albums include:

ð Minuteman Album

A good beginner's album especially made for collectors of US stamps.

ð Scott's Basic Album

For collectors of Canadian stamps.

ð Scott National Album (loose leaf)

This is the industry standard for specialist collectors of US stamps.

ð H.E. Harris Statesman Album Kit

This is an ideal starter kit for collectors of stamps from all over the world.

Stamp Catalogs

Essential tools are stamp catalogs. Catalogs are excellent references for knowing the present value of stamps, and provide information on how to identify them and collect them properly. If you're not prepared to invest in a stamp catalog, your local library carries them. Some catalogs come in about five or six albums.
Watermark Detector

If you want to examine the printed pattern that was embossed on the stamp, you can use a watermark detector. Not all stamps have watermarks but identical stamps, for example, may have different watermarks. Watermarks can help detect forgeries and can assist in identifying stamp varieties.


Related Articles
Editor's Picks Articles
Top Ten Articles
Previous Features
Site Map





Content copyright © 2022 by Gary Eggleston. All rights reserved.
This content was written by Gary Eggleston. If you wish to use this content in any manner, you need written permission. Contact Gary Eggleston for details.