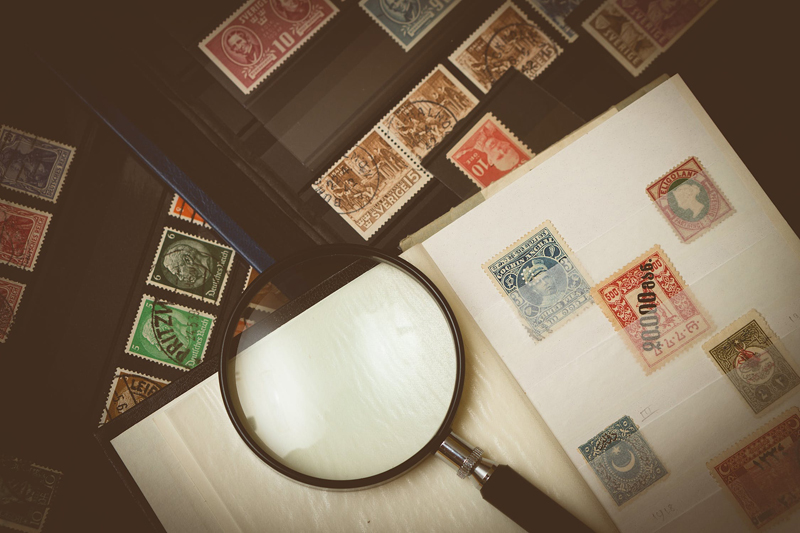 Obviously the first step is to acquire stamps. Many beginning collectors hardly pay for anything when they're just starting to build a collection. Talk to your friends and family and colleagues in the office and simply tell them you'd like to have their stamps if they don't want them.

Word of mouth works like magic. Before you know it, you're receiving stamps from people you haven't even met.

Join a club of collectors. It doesn't have to be a fancy, high-brow club if you're just starting. First, learn the basics and when you decide you're ready to specialize, then join a larger club -one that's a regional chapter, instead of just a community-based organization.

By joining clubs, you get to enlarge your collection because fellow collectors will give you their duplicates.
When you've set saved enough money, you can buy stamps like most collectors do.

This involves looking for a dealer; make sure the dealer has a good reputation and is authorized to engage in the trade.

They usually put ads in newspapers and magazines, and will join a trade show in your town or city. You can write dealers to ask if they would send you stamps on approval, meaning they'll send you a set, you keep what you want and return the rest.

Once you've started collecting, you will need to decide what theme(s) you will use to build your collection. Or you may wish to specialize in collecting only mint stamps (they have never been cancelled) or on cancelled stamps. Many collectors prefer the latter, as they cost less.

In buying stamps, begin with mixtures. This is an unsorted bunch of stamps that some dealers will sell based on weight. You tend to get duplicates when you buy mixtures. This should not concern you. You simply trade them for stamps you don't have at your next club meeting.

Want more bang for your buck? Buy packets. Packets do not contain any duplicates, but are more expensive.

Or else, collectors will opt for sets of stamps. A set usually has all government issued stamps; sets can be either whole or broken. A broken set means that one or two stamps will be missing.



Related Articles
Editor's Picks Articles
Top Ten Articles
Previous Features
Site Map





Content copyright © 2022 by Gary Eggleston. All rights reserved.
This content was written by Gary Eggleston. If you wish to use this content in any manner, you need written permission. Contact Gary Eggleston for details.