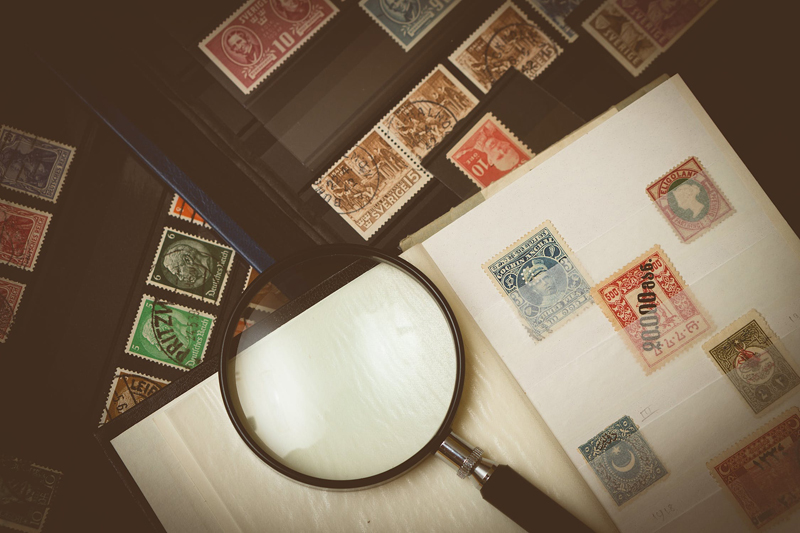 A quiet revolution has been going on for a number of years now that has far reaching effects for stamp collectors. Very few people today are writing letters and mailing them out. As such fewer commemorative stamps are being seen on letters by collectors. This provides an opportunity for enterprising stamp clubs to use more commemorative stamps on their own correspondence.

Stamp clubs could consider using commemorative and other seldom seen stamps to dress up their mail to capture the attention of prospective club members and current members. If you have a club newsletter, consider plastering it with stamps, overprints, and slogan cancels to make it more interesting to look at and read.

Recruiting new members to stamp clubs is going to become harder. Today's kids have too many distractions competing for their attention. Even the Girl Scouts are encountering issues recruiting new members. Video games and apps, sports, and other such stuff seem to be more relevant to kids than taking the time to do something as boring as collecting stamps.

Stamp clubs are going to have to think out of the box a bit to get the attention of kids. One suggestion would be to put together some educational lectures or exhibits that could be presented to local schools, libraries, and senior centers. Many of these organizations are in need of such presentations.

Pick someone who isn't afraid to get up and doo some public speaking. Speaking to a crowd of any size is supposed to be one of the top ten things people hate to do. Whether it would really apply or not many people feel embarrassed for any number of reasons to get up in front of a group of people.

Create a suitable exhibit that portrays some of the simpler aspects of stamp collecting. There are numerous stamps around that would catch the attention of viewers simply because one never sees them in the course of one's daily business. The person manning the exhibit could easily explain the history and background of the stamps on display.

Information on how to join the stamp club should be readily available. If you have a newsletter, back copies should be available to give away. If you have some old stamp publications, these could also be passed on to prospective viewers. The point is to generate some public interest and capitalize on it to attract some new members. You can never really predict who the best candidates will be.



Related Articles
Editor's Picks Articles
Top Ten Articles
Previous Features
Site Map





Content copyright © 2022 by Gary Eggleston. All rights reserved.
This content was written by Gary Eggleston. If you wish to use this content in any manner, you need written permission. Contact Gary Eggleston for details.