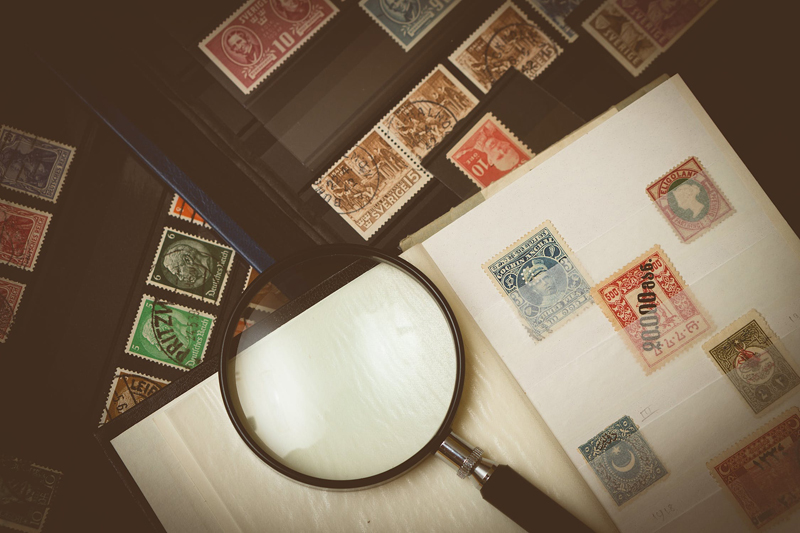 There is a stamp show coming up in the near future near you and you decide you want to attend it. You've gone to the trouble to create your want list, and you find it is a bit more substantial than you had expected, but you are anxious to make the trip a success. In order to make this happen, you will need to have a plan in mind before you set foot in the show. Otherwise you are going to waste a lot of time and you may not find the material you want.

Here are some tips in the form of a checklist on what to do and what not to do to make your visit to the show efficient and most of all successfull. The first thing you need to do is to do your homework. In other words make sure your want list is in some kind of order.

If it involves just one country, such as the U.S., simply list what you want by the Scott catalog number, starting with the lowest number. Note on the list whether you want mint or used stamps. If your list includes a group of countries or areas, or worldwide stamps, list the countries alphabetically, and start your want list for each country with the lowest Scott number. Identify any numbers that are souvenir sheets, blocks, or strips that won't fit into the smaller Style 102 stock cards that most dealers use.

If you are a topical collector with multiple topics, do all of the tips previously mentioned and if you have a computerized list, go one step further and see if you can meld them together alphabetically by country. By making one orderly run of the dealer's stock from A to Z, you can cut your time at the
booth roughly in half and save the dealer a lot of time and effort on his part.

If there are a few items you are desperate to get, be sure to arrive at the show before the doors open on the first day. The larger stamp shows should have a printed guide or program with all kinds of information on the show, including a list of dealers, a map of the bourse and maybe a few articles.

Browse through the program, and try to find a dealer you especially want to see. Make a beeline to his booth when the doors open. If that doesn't interest you, take a stroll around the bourse. Look at the signs: Sale, New Issues, Country Collections, New Stock, etc. There might be a sign that catches your interest. Find a new dealer as he may have fresh stock that you haven't seen before. These tips should make your trip to the show more enjoyable than having no plan at all.



Related Articles
Editor's Picks Articles
Top Ten Articles
Previous Features
Site Map





Content copyright © 2022 by Gary Eggleston. All rights reserved.
This content was written by Gary Eggleston. If you wish to use this content in any manner, you need written permission. Contact Gary Eggleston for details.