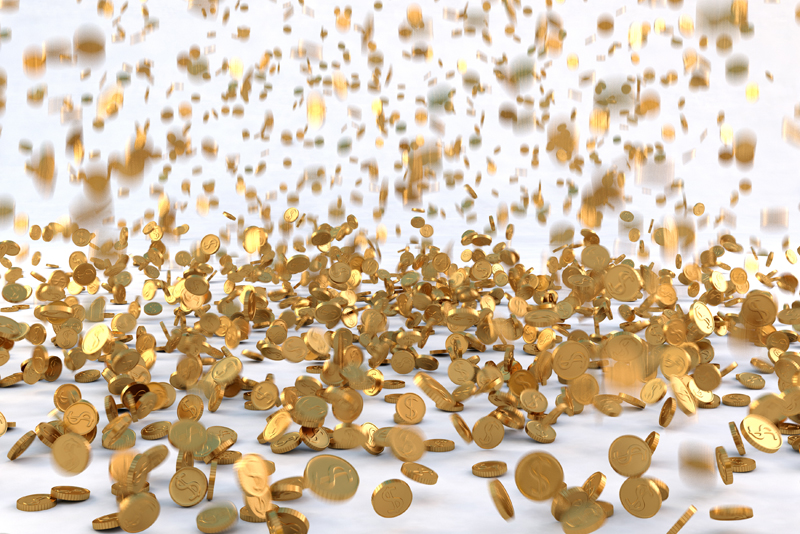 Here is a new twist on coins issued by a government: bond coins. If you are not familiar with Zimbabwean currency, it has had a tumultuous ride over the years. Severe hyperinflation has wrecked the value of their original currency. The values of their paper currency reached the trillions of dollars. The Zimbabwean dollar was the official currency between 1980-2009 with a period of inflation and a major period of hyper inflation.

Although the dollar was considered to be among the highest-valued currency units when it was introduced in 1980 to replace the Rhodesian dollar at par, political turmoil and hyperinflation rapidly eroded the value of the Zimbabwe dollar to become one of the least valued currency units in the world, undergoing three redenominations , with high face value paper denominations, including a $100 trillion banknote.[The third redenomination produced the "fourth dollar" (ZWL), which was worth 1 trillion ZWR (third dollar).

Despite attempts to control inflation by legislation, and three redenominations (in 2006, 2008 and 2009), use of the Zimbabwean dollar as an official currency was effectively abandoned on 12 April 2009 due to the skyrocketing inflation. According to some sources, a person would starve on just a billion Zimbabwe dollars.[ This was a result of the Reserve Bank of Zimbabwe legalizing use of foreign currencies for transactions in January 2009.

Currencies such as the South African rand , Botswana pula , pound sterling , Indian Rupee , euro , Yuan and the United States dollar are now used for all transactions in Zimbabwe; the policy of the government of Zimbabwe has insisted that any attempts to reintroduce Zimbabwean currency should be considered only if industrial output improves.

Which brings us to the new issue of $4 million in bond coins to be introduced into the Zimbabwean economy. The new bond coins are supposed to allow the government to transition to a supposedly correct version of pricing goods.

The coins are in the denominations of 1c, 5c, 10c, 25c and 50c and are at par with the U.S. dollars The introduction of the small denomination coins was to promote and enhance price competitiveness within the national economy. Due to the multi-currency economy, businesses have had issues with rounding their prices upwards or downwards to include basic food necessities.

The Zimbabwean government hopes that its citizens will figure out that the new bond coins are supposed to be on par with rand coins. Only time will tell.



Related Articles
Editor's Picks Articles
Top Ten Articles
Previous Features
Site Map





Content copyright © 2022 by Gary Eggleston. All rights reserved.
This content was written by Gary Eggleston. If you wish to use this content in any manner, you need written permission. Contact Gary Eggleston for details.