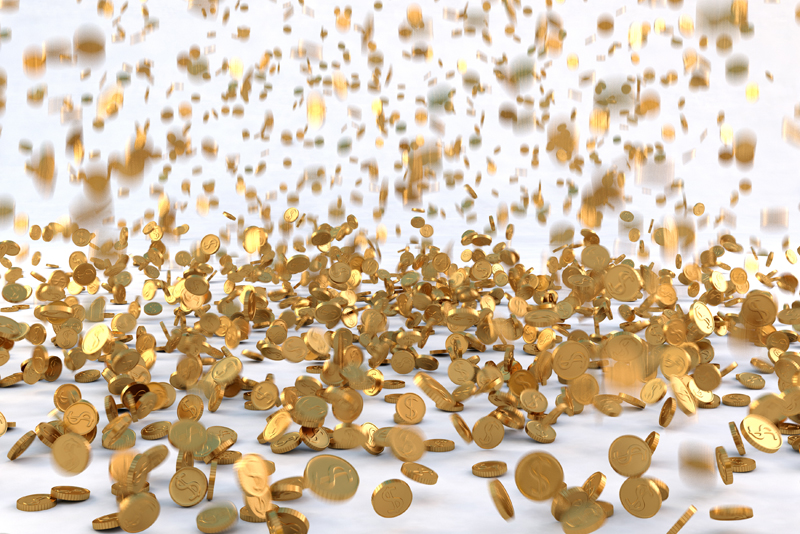 Many non-collectors inherit a coin collection and do not know what to do with it. They are not collectors and do not really know what the coins they have are worth. Let's say an individual inherited a collection comprised of modern silver and gold commemorative coins, uncirculated and proof silver American Eagles and some silver bullion ingots.

Some recommendations would be to hang on to them in case another recession or depression hits again in the future. But how likely is it that the local Wal-Mart is going to accept such coins in the midst of a financial catastrophe. But let's say this individual is smart enough to see the collection as an investment of sorts.

With a bit of research he finds that the precious metals market peaked in prices just a few years ago, and that the metals prices are down somewhat in comparison. The question is should he sell the collection now or wait until the prices skyrocket again?

Of course the record prices of just a few years ago may have been a once-in-a-lifetime event mainly brought about by an economy about to collapse. There isn't a simple answer to this question. Many non-collectors are facing this situation daily. Most are going to hang onto their collections in hopes of seeing a return to the record prices of just a few years ago.

These folks fail to consider the circumstances of the time, or the possibility that collectible coins can decline in value. As long as this mentality persists, it will be challenging for collectible but not really rare material to become available in the marketplace. It took six years for the coin market to recover after 1980. There is likely no way to predict when the current market is going to recover either.

Granted, truly rare coins have not lost value at all. Auctions continue to bring record prices for the best material when it becomes available. Rare coins, be they grade rarity or date scarcity coins, have a ready and willing market of buyers with deep pockets. Demand is strong for rare coins. Finding suitable specimens is a challenge.

Of course, the number of new collectors seems to be down. This stems from many reasons. For most kids, collecting coins may seem to be boring. Sports, video games, social media etc. are taking up their time. Another issue is the host of confusing products being offered by the Mint which is often the starting point for the serious collectors of tomorrow



Related Articles
Editor's Picks Articles
Top Ten Articles
Previous Features
Site Map





Content copyright © 2023 by Gary Eggleston. All rights reserved.
This content was written by Gary Eggleston. If you wish to use this content in any manner, you need written permission. Contact Gary Eggleston for details.