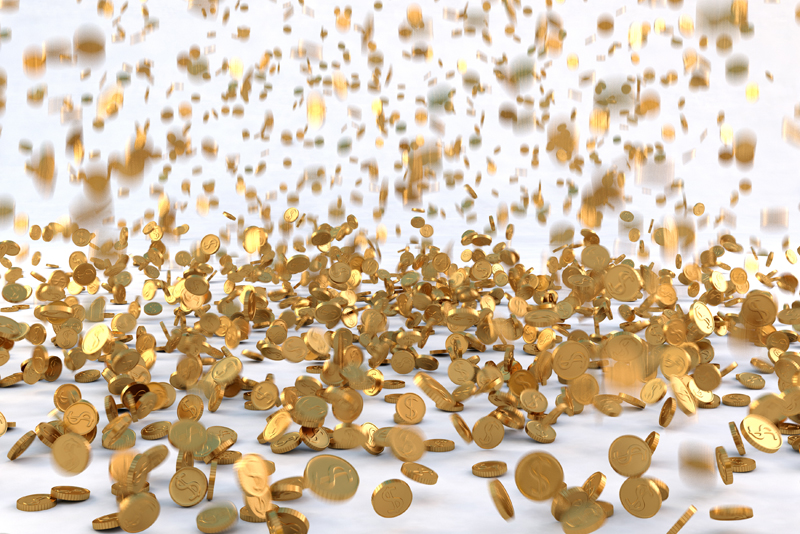 By 1902 the production of Morgan silver dollars was in decline. Our country was awash in silver dollars that no one seemed to want at the time. Vaults all over the country were filled with Morgan dollars just waiting for some type of commercial use.

In fact mintages for Morgan silver dollars were actually in decline. This could be seen in the case of the 1902-S which only had a mintage of 1,530,000 pieces. This was actually a good total for most Morgans, but not for those being struck by the San Francisco Mint. This Mint had been one of the main centers of Morgan dollar production.

The main assumption for this particular coin is that not many of them reached circulation. However this may not be entirely true. Apparently some did get into circulation in the early 1900s but no one can be certain of how many did get into circulation.

The unusual pattern for this silver dollar was the fact that some examples were released over a span of decades. This was unusual as the bags of a given date tended to end up in the same place in the vault and as a result many dates did not appear for significant periods of time and would then out would come a significant number.

This doesn't seem to have happened with the 1902-S Morgan.
With something of a regular flow to the release of the 1902-S dealers and collectors of the period thought the 1902-S was generally available and they didn't place much emphasis on collecting them, and as such few were actually saved.

There was very little collector interest in Morgans until the 1950s and the dates that were saved would have been the dates that were seen as being better. If few people believed that a 1902-S was worth saving then the saving would have been minimal.

The normal pattern for Morgans struck at the San Francisco Mint was for them to be well struck. Again the 1902-S doesn't follow this pattern. Many were lightly struck with parallel die striations right on Liberty's face. A low mintage coupled with regular releases meant that by 1962 there were very few examples to be found in the Treasury releases of Morgans.

The 1902-S was also scarce in the significant hoards that turned up periodically. The Redfield Hoard was believed to have had perhaps a bag of dollars that were generally described as being in lower Mint State grades. As such the 1902-S doesn't follow any of the normal San Francisco dollar patterns.



Related Articles
Editor's Picks Articles
Top Ten Articles
Previous Features
Site Map





Content copyright © 2023 by Gary Eggleston. All rights reserved.
This content was written by Gary Eggleston. If you wish to use this content in any manner, you need written permission. Contact Gary Eggleston for details.