Review - Beauvoir-Free - American Trash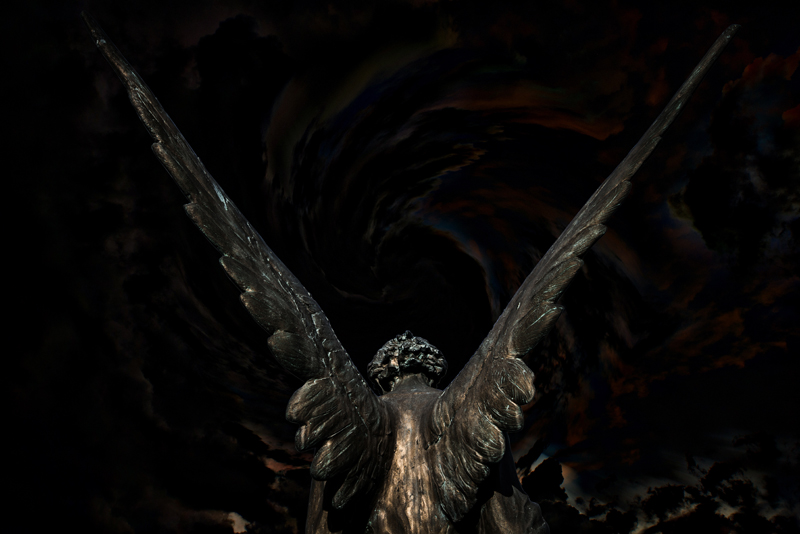 If the definition of the perfect record is one that stands up to repeated playing; something that sounds as fresh weeks, months and even years after you first heard it, then for me,
American Trash
by
Beauvoir-Free
definitely qualifies. I've only had this record for a month but nothing else can hold my interest and I fully expect this not to change in the immediate future.
In the industry, records like this are said to have "legs", where its appeal will just keep on going and going, usually also selling tons of copies. If that's true, then
American Trash
is headed for the NBA cuz in terms of legs, we're talking Lebron territory, talent-wise. Besides turning on your ears, this record will make you happy in the pants by hitting every sweet spot possible. I kid you not. Now if you good people will do your part, we'll start working on the sales part.
OK, let me start backing up some of the preceding bluster about this gem. First you can't deny the cred from this pair of musos.
Jean Beauvoir
has a list of songwriting/playing/production contributions to a list of musicians as long as your arm, most notably KISS and Little Steven, not to mention his own formidable solo career.
Micki Free
was the guitarist in Shalamar who landed songs on the Dirty Dancing and Footloose soundtracks. He has also played with many other people including Billy Gibbons and Bill Wyman. For many years he has led his own band American Horse Trio (including Cindy Blackman Santana, wife of Carlos) and was invited to play for Barack Obama's inauguration. Like Jean, his other musical endeavours are too numerous to list. Together Beauvoir and Free formed the critically and commercially-lauded Crown of Thorns and put out a landmark record back in 1992.
What is it about the record that sets it apart from everything else I've heard in recent memory? Songs, baby! Eleven songs that are carefully crafted to stick in your memory banks like an aural tattoo --- heavy on melody and hooks a'plenty. Add to that Jean Beauvoir's in-the-pocket vocals, squeezing emotion into every word. Top it off with some crunchy Micki Free guitar, from nasty riffs and solos that are memorable, not just scales at hyper speeds.
"Angels Cry" charges out of the gate with a snarly riff that takes the sandpaper to your ears (in a good way). Jean really digs into each syllable and when the song hits the chorus the first time you hear it, you can feel your ears perking up and realizing that this record is going to be special. There's great production on this record and the majestic keys, for instance, on the chorus just really helps augment the song. Micki's guitar does the heavy lifting throughout the whole song with some really great tone and the solo is just icing on the cake.
If it's possible to fall in love with an intangible object, then I fell headlong in love with the next song, "Morning After". Micki starts it off with an abrasive riff that sounds like a chainsaw is coming through your speakers. The verses are pretty solid but when it gets to the chorus.....this is just one of the most beautiful pieces of music I've heard in awhile. Jean sounds just amazing on this. To make it even greater, Micki's solo (framed perfectly by Jean's classy keyboards) is just a Rembrandt of a piece --- tasty as a piece of Wolfgang Puck prime sirloin creation turned into an aural masterpiece for your listening pleasure.
Strippers across the globe can rejoice because they've now been given the ultimate dancing song. "American Trash", written about an imaginary strip club, is an undeniable booty shaker that contains all these now familiar elements, great hook, great vocals and great guitar. Close your eyes and you're in the club and you can feel the hair whipping you from the stage and....sorry...I digress. Like "Morning After", the bridge is simply gorgeous and the outstanding guitar riff/solo are both simple but massively memorable selections.
"Whiplash", like it's cousin "She's a KO" are both pretty straightforward rockers that sound like they've been teleported from the mid to late '80s. Then the party atmosphere is jettisoned temporarily for a breather thanks to the ballad, "Just Breathe". Jean saves his most emotive vocal for this one as he wraps his tonsils around this incredibly beautiful song as Micki tastefully embellishes things with an understated, yet heartfelt guitar.
"Shotgun to the Heart" is probably the song that has risen most quickly from the pack to the lead of all these fine songs fighting to be heard on my playlist. This winner is like an unbridled stallion bursting out of the gate and heading for the finish line in short order. Adrenaline-pumping, competition elbowing....you pick the adjectives....this song has 'em in spades.
If you're in a downer or me-against-them kind of mood, "Never Give Up" is the perfect antidote to those blues. This song contains a special magical power that swoops in and instantly shifts your mood. Ditto for the companion piece, "It's Never Too Late". Together these two illustrate the healing power that only quality music can provide.
There's a slight shift for "Cold, Dark December". It still has a crunchy riff that supports the song but fittingly because of the title there is a more sombre tone, mostly lyrically but also musically. This song is important in the line-up because it expertly, yet subtly, fills out the sound of the record without detracting from the rocker atmosphere that is the DNA that drives this record.
Completing the record is "There's No Starting Over" which sort of bookends the set along with "Angels Cry". Bridging the gap between the other songs, it has sort of the uplifting quality of "Never Give Up" and "It's Never Too Late" yet retains the power that leaves you at the end of this set with the satisfied feeling of experiencing a well-rounded set of songs.
What more can I say about this record? It is a thoroughly entertaining set and can only be viewed as a project that was created with care and not just tossed out there with one or two good songs. If you're into great '80s and early '90's hard rock/metal or a follower of either of these two geniuses, then I can guarantee you will absolutely love
American Trash
. Buy it today and keep the product coming!
Rating: 10 out of 10!!!!!


Related Articles
Editor's Picks Articles
Top Ten Articles
Previous Features
Site Map





Content copyright © 2023 by Morley Seaver. All rights reserved.
This content was written by Morley Seaver. If you wish to use this content in any manner, you need written permission. Contact Morley Seaver for details.