1917 Standing Liberty Quarter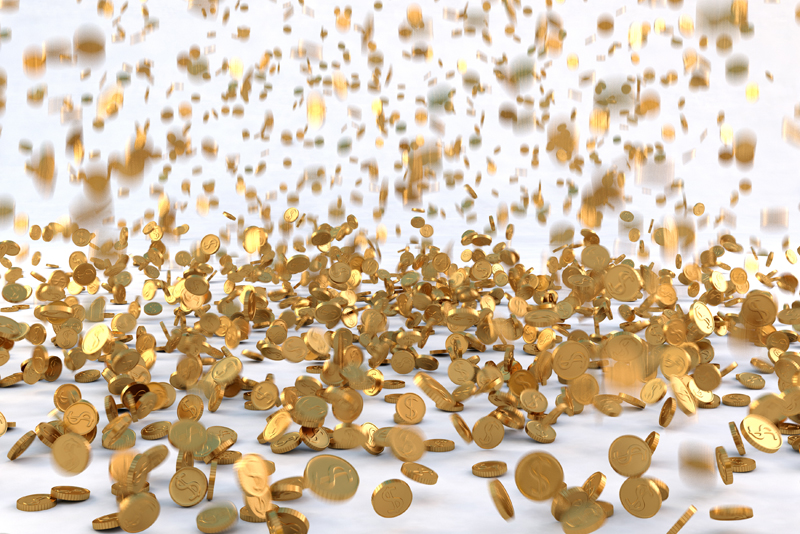 1916 was a very busy year for the Mint. Three new designs were added that year thanks to a design competition. The Mercury dime and the Walking Liberty half dollar of A.A. Weinman were slated to join the Herman MacNeil Standing Liberty quarter in production in 1916.

Without a doubt, three new designs was a lot of work and the evidence is that time started getting away from the Mint when it came time to having all three ready for release in 1916. The new quarter design was the last of the three to be prepared and that resulted in a mere 52,000 mintage of 1916 quarters with the production being performed only at the Philadelphia facility.

In 1917, it appears that the mintages for the new quarters came out quickly enough with a mintage of 8,792,000 produced at Philadelphia, along with 1,509,200 from Denver, and 1,952,000 from San Francisco. At this point there was a change in the design resulting in the Type II Standing Liberty quarter.

There have been numerous comments over the years involving the design changes that were made in 1917. The main features of the changes were armor being placed on the obverse to cover what had been an exposed breast and three stars placed below the eagle on the reverse.

The three stars had gone without much comment, but covering Liberty's breast has produced a wealth of speculation over the years that some folks were offended by the bare breast. as the change doesn't seem to have been authorized by Congress, some have suggested the changes were illegal.

If there was a controversy about an exposed breast, there doesn't appear to be any records to confirm that it ever happened. In fact it wasn't that unusual to have a bare breast. If there is any explanation for the addition of the shield, it is likely to be found on the battlefields of Europe as World War I was raging on.

The appearance of the new designs known as Type II Standing Liberty quarters marked the end of the Type I after a mere four coins with the 1916 having a mintage of 52,000 while two of the others (1917-D and 1917-S) were both under 2 million. This makes the 1917 the only real choice for type collectors and that makes for a problem as there is enough demand to keep prices higher than would normally be expected for a plentiful mintage.



Related Articles
Editor's Picks Articles
Top Ten Articles
Previous Features
Site Map





Content copyright © 2023 by Gary Eggleston. All rights reserved.
This content was written by Gary Eggleston. If you wish to use this content in any manner, you need written permission. Contact Gary Eggleston for details.