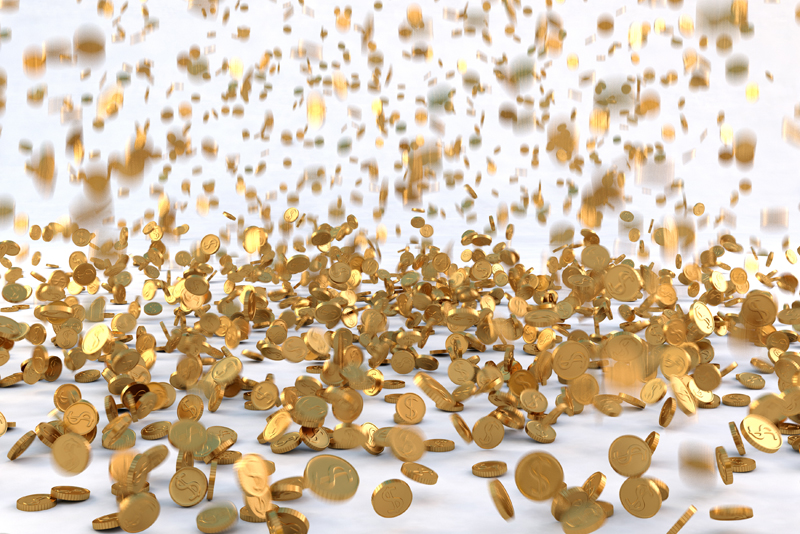 If you have ever looked at coin auctions on a site like eBay you have likely seen sellers selling "unsearched" rolls of coins to prospective bidders. Some of these online sellers tout the items they are selling (rolls of cents and/or other coins) are unsearched and "guaranteed" to contain error coins.

This is one thing that should raise a red flag to you. "How does the seller really know there is (or are) errors within his item for sale online? Is he Superman or Superwoman who can see through the packaging?" One seller supposedly had an x-ray machine that could see through coin wrappers.

Unfortunately the machine was "out for repairs" after he used it on a few rolls. That being said, one wonders how the coins were "unsearched?"
Another "red flag" is when a seller touts hic product is in "OBR'S" (original bank rolls).

Except for the possibility of the Federal Reserve Bank rolling up loose change, No other bank is likely take the time to roll up loose coins. No doubt you have rolled up your own loose change and have seen for yourself how time consuming an activity it is.

I seriously doubt there is a bank president out there that is going to assign an employee to just sit around and roll up loose change. May be the seller should claim that their item is in"OMW;S" (original mint wrappers). Another seller claimed that his items were "unsearched coin rolls from Mint sets."There is no such thing!

The seller would have had to go through 40 to 50 mint sets for coin rolls. As the seller removes the coins from the mint set, he has to look at each coin before putting it in a wrapper. You should look for your own error coins, it is more fun and less expensive. With the online seller you are going to spend three or four times "face" plus shipping of "unsearched" rolls so that he can make a fast buck.

Amazing how the "unsearched" rolls are "guaranteed" to have "possible errors." Sure thing! You have to realize that these types of sellers are kin to the "snake oil" sellers of the 1800s and early 1900s. Buying coins online is not to be avoided. You just have to be aware of who you can trust to buy your coins from online. Simply avoid the sellers who are selling hoard of "unsearched" coins. there is no such thing!



Related Articles
Editor's Picks Articles
Top Ten Articles
Previous Features
Site Map





Content copyright © 2022 by Gary Eggleston. All rights reserved.
This content was written by Gary Eggleston. If you wish to use this content in any manner, you need written permission. Contact Gary Eggleston for details.