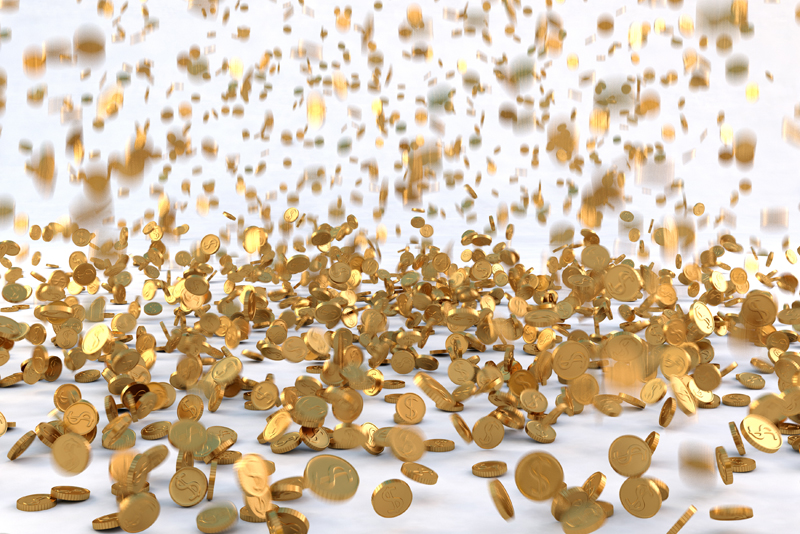 As a collector of coins you may have heard about the world going to a cashless society. Well you don't even have to be a collector to be concerned about the ongoing push to bring this about. Unfortunately it will only be a matter of time before this comes into being.

So what will be a few of the results of going cashless? Here are a few thoughts to ponder.

First, you will only have access to your funds if the banking institution that is keeping tabs on your balance decides to honor any request to get into your account. If they or the government decides to close your access to your account, you will not be able to do any financial transactions up and including receiving/selling.

If we will all be subject to the same system, the only thing you may be able to do is to receive some kind of product/produce. In the future you will have no choice in the matter of whether the government or your banking institution having this kind of control over your life and finances.

With cash you have some control over your finances. You can keep some on hand for an emergency. In a crisis you would have some financial abilities available to you. In a cashless society, you have none!

Secondly, online companies continue to prove that their websites are not unhackable. Do you really feel secure that all of your credit card or debit card information is in one database that can be hacked into?

Going to a cashless society is going to make every online thief and hacker ecstatic. The governments of Russia and China covertly encourage these thieves to operate boldly without having to worry about being arrested.

You may wonder what this war on cash is supposed to accomplish. The government uses the excuse of fighting terrorism and criminal money laundering. The main purpose is to snoop on use and keep a tighter control over us. Freedom in this country is a joke today.

Most coin collectors are honest people. They work hard and honestly to make their money. Of course there are a few crooks out there, but represent a minority.

Do you feel secure knowing the government wants to track everything that you do? There is a website called https://www.thewaroncash.com that you might be interested in visiting. They have many great articles on how the cashless society is coming and ongoing reports on the war on the use of cash worldwide.



Related Articles
Editor's Picks Articles
Top Ten Articles
Previous Features
Site Map





Content copyright © 2023 by Gary Eggleston. All rights reserved.
This content was written by Gary Eggleston. If you wish to use this content in any manner, you need written permission. Contact Gary Eggleston for details.