Dictators On Stamps Of The World.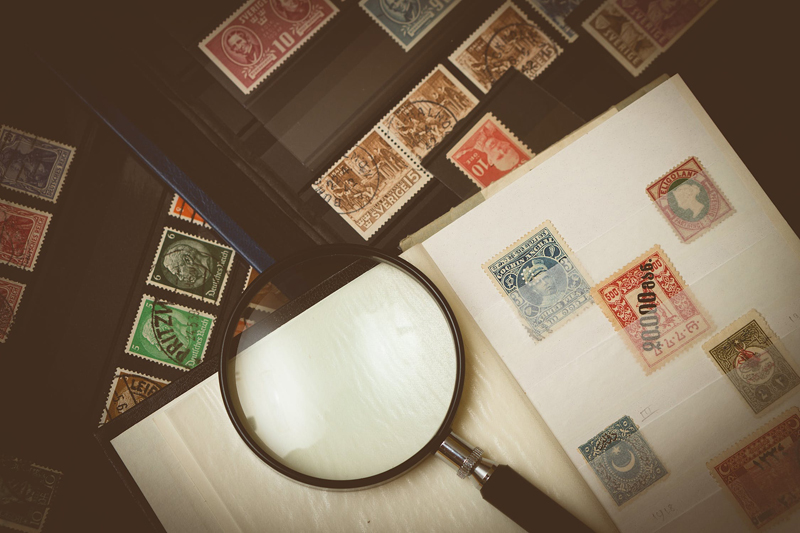 A dictator is defined as a ruler with total power over a country. The term originated from the ancient Romans. During the Roman Republic circa 509=27 B.C., a dictator wan an extraordinary magistrate appointed by the senate in times of emergency. Roman dictators were given absolute power for a limited time and for a specific purpose, such as leading an army against an invasion or enemy.

The dictator ruled by decree, creating or abolishing laws by dictat--that is by signing an executive order without benefit of any legislative support. Once the emergency situation was over, the dictator's term was over and normal governance was resumed. The last and most famous Roman dictator was Julius Caesar. In 46 B.C., he was appointed to serve 10 consecutive one-year terms as dictator.

In February 44 B.C., the senate appointed him dictator in perpetuity. Perpetuity for Julius Caesar lasted only a month, as he was assassinated on the 15th of March. After the collapse of the Roman Republic, the term dictator basically was abandoned until the 19th century, because most political entities were either monarchies or colonies, with a few republics scattered around.

With the proliferation of new republics, couples with the rise of nationalism and its independence movements of the 19th and early 20 centuries, saw the emergence of new dictators. While not a pejorative at the time, it was considered to be an admirable enough term that the Studebaker Dictator was a line of sedans produced by the American automobile company from 1927 to 1937.

However, the 20th century experienced series of mass murders carried out by various dictators that has forever associated the name with infamy. The most notorious mass-murdering dictators are Joseph Stalin of the Soviet Union and Mao Tse-tung of the so called Peoples Republic of China. Lesser well know dictators have killed a few lees people and have gotten their images plastered on various postage stamps.

One of the more interesting but lesser know dictators of the 20th century was Enver Hoxha of Albania. Hoxha was born in Albania in 1908, while it was still a province of the Ottoman Empire. He was the son of a wealthy cloth merchant, and educated in France, where he became a communist. He was teaching grammar school when Albania was conquered by Italy in 1939.

Hoxha helped to organize the communist partisan resistance and was elected first secretary of the Albanian Communist Party in 1943. The partisans liberated Albania in November 1944, and Hoxha became prime minister . In 1944 Hoxha broke with Josip Broz Tito and the Yugoslavian communists over the issue of Kosovo. A great admirer of Joseph Stalin, Hoxha kept Albania closely allied to the Soviet Union until after Stalin's death in 1953.



Related Articles
Editor's Picks Articles
Top Ten Articles
Previous Features
Site Map





Content copyright © 2022 by Gary Eggleston. All rights reserved.
This content was written by Gary Eggleston. If you wish to use this content in any manner, you need written permission. Contact Gary Eggleston for details.