Bullion Chasers Vs Coin Collectors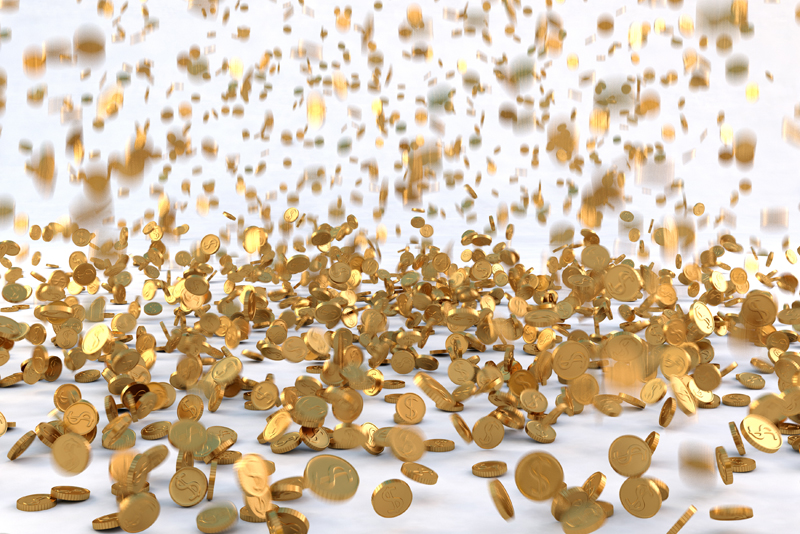 A question arises as to where all of the silver is going to. As it appears to be in short supply, why isn't this reflected by some dramatic increases in the spot price of silver? Silver investors have quickly recognized that the price of silver is at bargain basement prices and are trying to acquire it in physical bullion coin form.

There is a further potential downside, but if you look at where the spot price of silver was about three years ago, there is an upside potential that looks inviting. The truth is that the investor market for silver far outstrips that of the collector market.

Part of this stems from the fact that a collector seeks out a single coin, while silver investors buy in bulk. No silver investor is going to fret or worry about whether the price of his Morgan silver dollar advances by even $100. He is more interested in the spot price of silver advancing by even a small 50 cents as he may be sitting on 1,000 ounces or more of silver.

The silver investor is more likely to take that profit and move on, while the collector will keep the coin, because he is a collector, not an investor. The fact is that there is indeed a real silver shortage worldwide of real physical silver. Mints are rationing their sales of silver bullion coins. U.S. silver speculators are moving beyond American Eagles.

They are chasing down Royal Canadian Mint Maple Leaf coins, Perth Mint Koalas, or any other silver coin producer products that they can actually buy. Logically, this would mean that the spot price of silver as well as many coins should be appreciating noticeably in price. But that doesn't seem to be taking place.

Part of this may stem from the fact that manufacturing capacity can't keep pace with the bullion coin demand rather than there being a true silver shortage. The question is whether silver is currently a good buy. Certainly it is, but you must understand the reasons why the competition is so keen before you become a silver bug rather than a coin collector.

The major point is that you have to accumulate a significant silver position and b able to act on a moment's notice. Rare coin collecting and investing works in a different manner. There is a distinct difference between rare coin investing and bullion coin investing.



Related Articles
Editor's Picks Articles
Top Ten Articles
Previous Features
Site Map





Content copyright © 2023 by Gary Eggleston. All rights reserved.
This content was written by Gary Eggleston. If you wish to use this content in any manner, you need written permission. Contact Gary Eggleston for details.