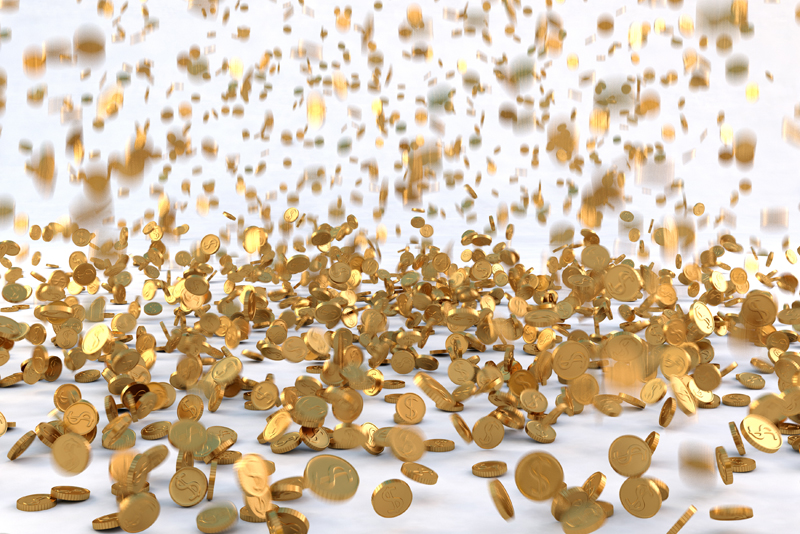 There has been talk in recent years of revaluing our currency for one reason or another, mostly due to inflation produced by the overprinting and production of our currency. Some have suggested we need to drop one decimal place in our currency so that the number of dollars required to make a transaction will be reduced, making math easier for our dumbed down kids.

Some have suggested , this would make the cent and the nickel would once again have some actual purchasing power and be utilized again. Others claim that our current currency is obsolete. The term "obsolete" needs to be explained here.

The dictionary defines "obsolete" as "no longer in use." Obsolete does not mean something is no longer any good. A very old car, that still runs, old electronic equipment, etc., may be technically obsolete but are still usable and continue to be used.

If our government decides to revalue its currency and requires everyone to turn in their old currency or face the fact that the old money will be demonized. This would likely happen when the U.S. dollar loses its status as the world's reserve currency.

The Coinage ct of 1965 assured that all coins produced by the U.S. are legal tender, thereby making the Trade dollar legal tender again. anyone can take any coin or note ever produced by the U. S. mints or Bureau of Engraving and Printing facilities and receive "lawful money" in exchange, if they so desire.

Maybe this is one reason why people all over the world have some faith and trust in the U.S. dollar, even when it has its problems. No other country can boast such a claim that their currency is reasonably dependable. If all of the old currency lost its legal tender status, collectors would have to make some really tough decisions on what to hold onto and what to discard.

For coins of precious metal it would hardly matter as just about no one has used them for face value since the late 1960s as the face value stamped on them is virtually meaningless today. But what about the collectors who have nice BU rolls of early clad coinage, the collectors who have series 1934 Federal Reserve Notes in AU-Unc condition, and the list goes on.

Should they hang onto them or turn them in? Just in face value alone there has to be billions of pre-1996 paper money and billions more squirreled away in various collections



Related Articles
Editor's Picks Articles
Top Ten Articles
Previous Features
Site Map





Content copyright © 2021 by Gary Eggleston. All rights reserved.
This content was written by Gary Eggleston. If you wish to use this content in any manner, you need written permission. Contact Gary Eggleston for details.