Plan A Productive Stamp Collecting Winter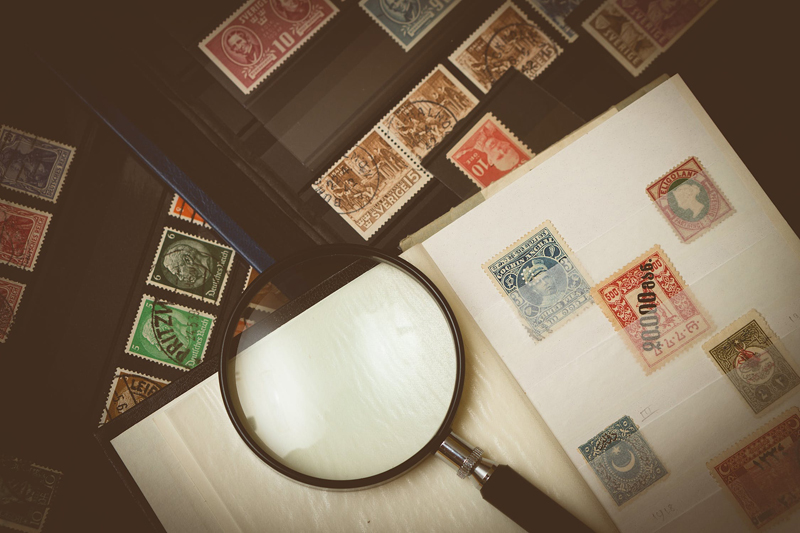 Winter can be a great time to work on your stamp collection, especially if the weather in your area keeps you indoors. There will always be something in your collection that needs attending to. But with the busy lives that we lead today, we tend to put these chores off. Don't procrastinate and set up some time every week to attend to your collection.

Schedule the tasks you have been putting aside and then make a firm commitment to get them done. A good starting point that can be very enjoyable is called "looking at your stamps." How difficult is that? Stamp albums benefit by being examined periodically, page by page.

Check to see if there is evidence that insects have been attacking the album pages. If you find pages that have been visibly gnawed, or have dark specks that indicate insects or rodents have been dining on your collection, then it is time to take some quick action. Get a pest control expert to inspect and eliminate any problems he may find.

While that is being done, move your collection to a safer, pest-free location. You will lessen the risk of inadvertently attracting insects and rodents into your collection if you avoid eating or drinking near your stamps. Album inspections do not end there--you also need to look for signs of mold or mildew. This can happen if you store your stamps in a damp basement for example.

Should you find album pages that have mold or mildew, remove the pages from the album. Check the entire album and then leave it out to air in a dry area. Mold can spread, so keep those contaminated pages separate from the rest of the albums. Paper conservators can rehabilitate pages that have mold or mildew, but it can be expensive to do.

Keep your collection at a comfortable temperature and humidity level, usually 30 percent to 50 percent humidity, and temperatures that vary between the mid 60s and low 80s, depending on your personal preferences. What feels comfortable to you is likely going to be best for your collection, and maintaining stable conditions reduces the likelihood you will ever have mold or mildew problems.

As you turn the pages of your albums, look for loose mounts or stamps with faulty hinges. If a stamp is not stable, it is prone to being damaged, and it needs to be remounted. This can be done with either hinges or mounts, whichever is your preference.



Related Articles
Editor's Picks Articles
Top Ten Articles
Previous Features
Site Map





Content copyright © 2022 by Gary Eggleston. All rights reserved.
This content was written by Gary Eggleston. If you wish to use this content in any manner, you need written permission. Contact Gary Eggleston for details.