Tips For A Stamp Collector's Winter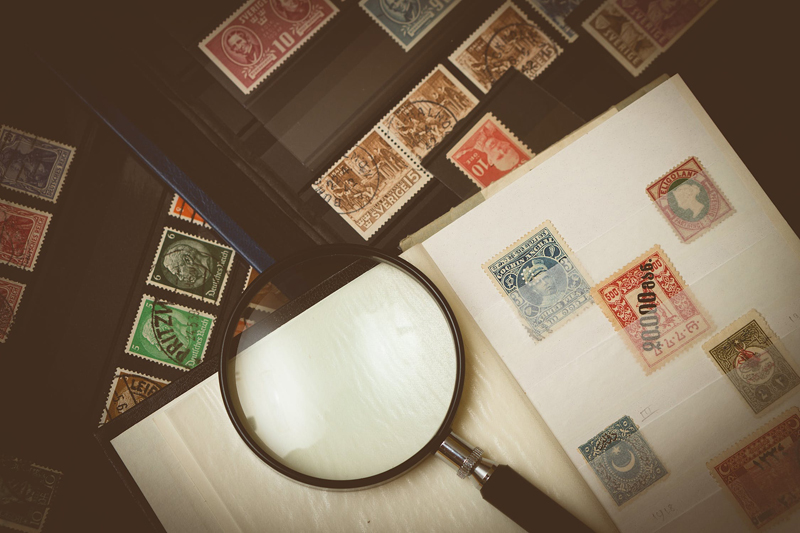 Examining the pages in your stamp albums may seem to be a boring exercise, but it is a great place to start. As you carefully turn page after page in your album, look for loose mounts or stamps with faulty hinges. If a stamp isn't stable it is prone to being damaged, and it needs to be remounted. This can be done with either hinges or mount, whichever is your own preference.

As your carefully examine each page in the album, look for stamps that have hooked together on opposite pages. The best way to avoid this is to only use album pages that are printed on only one side. Unfortunately, most stamp albums are printed on both sides.

You are less likely to have hooked stamps if you use mounts rather than hinges, and you will have zero hooked stamps if you put glassine interleaving between each page or use only hingeless albums. Hingeless albums provide pages that have properly sized mounts or Mylar strips already in place. Of course this type of album is more expensive, but it is also very easy to use and definitely showcases the beauty of your stamp collection.

A better way is to use mounts instead of hinges, especially for your more expensive stamps. They are less likely to get creased, hooked, eaten by insects, or attacked by mold. A page-by-page review of your stamp albums also gives you the opportunity to make out a want list of stamps you are missing and may want to acquire.

As you examine your albums, you are likely to find pages that are missing a single stamp or a set that would finish the page. A current want list helps you when shopping or swapping for your collection. If you rely solely on your memory when acquiring stamps, you are more likely to purchase duplicates of what you already have, and this is going to b a big waste of your money.

A pocket sized notebook can serve as a simple and handy want list or you can create a want list on your smart phone or tablet device. How long it takes you to complete the inspection of your stamp albums depends upon many things, such as how many albums you have and how long you linger over the stamps contained within it. If you only have one or two albums it shouldn't take you very long to complete your inspection. But if you posses dozens of albums it could take you most of the winter to go through them.



Related Articles
Editor's Picks Articles
Top Ten Articles
Previous Features
Site Map





Content copyright © 2022 by Gary Eggleston. All rights reserved.
This content was written by Gary Eggleston. If you wish to use this content in any manner, you need written permission. Contact Gary Eggleston for details.