Changes For U.S. Stamp Printers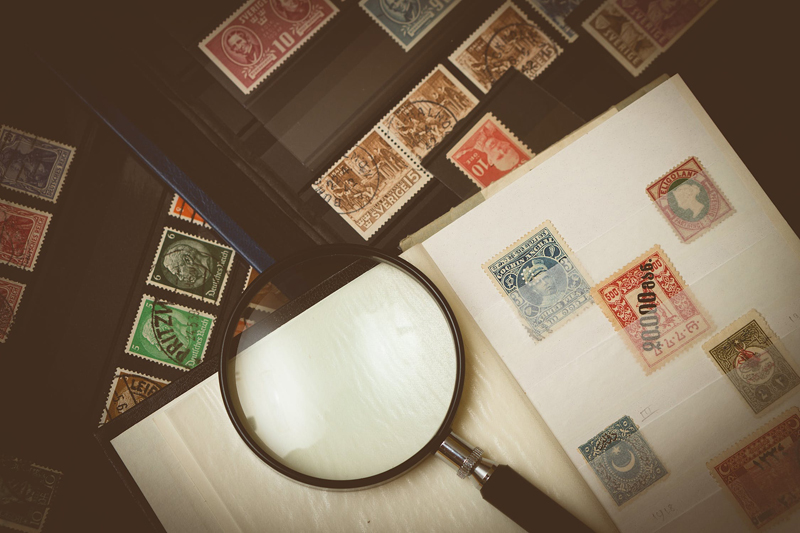 The United States Postal Service till has two stamp printing firms under contract, but the ownership for one firm has changed. The USPS announced that the CCL label of Clinton, S.C. has purchased longtime tamp printer Sennett Security Products and its Banknote Corporation of America operation.
As a result, stamps from this merger "will carry the BCA mark" according to the Postal Service.

There will be no change for the other USPS contract printer, Ashton Potter of Williamsville, N.Y. Banknote corporation for Sennett Security Products is the printer of the Quilled Paper Heart forever stamp to be issued Jan 12.
The name CCL Label is relatively new in the U.S. stamp printing arena. After obtaining the Avery Dennison stamp printing division in 2013, CCL printed the set of five nondenominated (10¢) Snowflakes presorted standard coil stamps issued Oct. 1, 2013.

After the Forever Hearts et of two nondenominated (49¢) forever stamps were issued this year on Jan 22, 2016. It has been reported that after the stamp printing contracts expired, the Postal Service chose to use just two security printers instead of three, and the new contracts continued the USPS relationship with Sennett and Ashton Potter only.

Whether this represents cost savings or the efforts of some lobbyists, I will leave to you. Banknote Corporation of Browns Summit, N.C., has been consistently listed as the printer and processor of stamps for Sennett over the past few years.

This new merger keeps the number of contract printers at two, but reintroduces CCL in the stamp printing picture, though it appears the stamps not printed by Ashton Potter will continue to be printed by Banknote Corporation.

Of course this doesn't account for the various options you have for printing postage at home or other authorized places to mail items. You could argue that with only two companies printing stamps for the Postal Service would result in increased costs to print stamps and less competition.

Such arguments are valid, but it could result in some efficiency and less duplication too. Perhaps less stamp will be printed and have to be destroyed, which could save the Postal Service some much needed money.
Two printers likely will mean fewer stamps each year — both in number of different issues and in the total number of stamps printed.

A decline in total stamps printed is an inevitability. With each passing year, fewer people use stamps to send mail. This trend will continue for the foreseeable future.

A reduction in the annual number of different issues printed isn't guaranteed with just two printers cranking out stamps, but I'd wager it's quite possible. In fact, I hope that is exactly what happens.
Fewer new issues each year means collectors don't have to spend as much to keep their collections complete.

Even better, fewer new stamps likely would mean fewer varieties among those stamps to pursue. Again, it would be easier to avoid blank spaces on album pages. True, some collectors — yours truly included — like the thrill of the philatelic chase. But, really, did we need three printers cranking out all those Fort McHenry Flag and Fireworks booklet and coil stamps?



Related Articles
Editor's Picks Articles
Top Ten Articles
Previous Features
Site Map





Content copyright © 2022 by Gary Eggleston. All rights reserved.
This content was written by Gary Eggleston. If you wish to use this content in any manner, you need written permission. Contact Gary Eggleston for details.