ISIS Currency Near Reality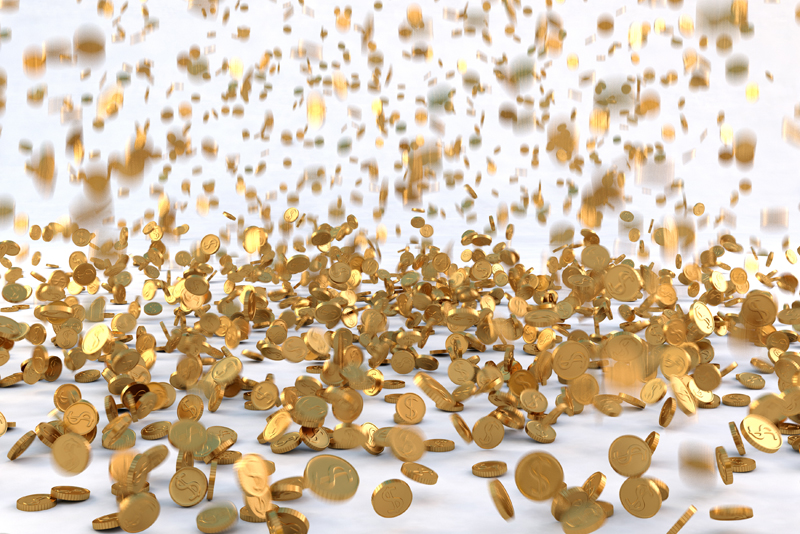 This could be the first step for ISIS to issue its own currency or it could be a new way for the leadership of the organization to make a quick profit. One thing is for certain, ISIS has outlawed the use of the two largest denomination notes issued by Syria.

ISIS' Hisbah or religious police office in the occupied city of Raqqa is responsible for a memorandum banning the banknotes. A translation of the memorandum reads: "Announcement to all exchange shops:

We have decided, with the help of God, to ban the use of the newly issued currency of the Alawite regime (the 1,000 [pound] bill and the 500 [pound] bill) in our territory, starting the date of the announcement, Sept 27. Exchange shops should not use it or take it out of Islamic State areas. And anyone who opposes this law will be punished starting from Nov.14.

The banned bank notes are to be replaced with older or smaller denomination notes. No mention was made of any coins. The banned notes are planned to be dumped in areas outside the jihadist group's controls, according to a memorandum obtained by the media organization Syria Deeply.

ISIS Hisbah member Abu Muhmmad told Syria Deeply, "We prohibited their circulation in order to protect Muslims from financial losses. There are other bills that people can use. We want them to exchange these newly issued bills with other ones so that they do not lose any money, especially if they want to use them outside Syria."

Muhammad Syria Deeply that ISIS will soon issue its own gold, silver, and copper coins as the only currency accepted in areas under the group's control. The idea of ISIS specie coinage circulating successfully is improbable. The police in Gaziantep, Turkey arrested six foreign nationals in October.

These six individuals were operating a makeshift mint producing the ISIS precious metal composition coins in Sahinbey, a town south of Gaziantep. ISIS has previously claimed that it would issue the specie coinage, but that it would only b legal tender inside the territory the organization controls. This, of course, is unrealistic logic since merchants anywhere would accept, then hoard, the coins due to their precious metal content.

Several news media outlets said merchants and citizens in Raqqa typically store most of their savings in Syrian large denomination bank notes. It has been suggested ISIS currency traders will benefit from the ban on these notes by making profit on otherwise illegal currency exchange trading.



Related Articles
Editor's Picks Articles
Top Ten Articles
Previous Features
Site Map





Content copyright © 2022 by Gary Eggleston. All rights reserved.
This content was written by Gary Eggleston. If you wish to use this content in any manner, you need written permission. Contact Gary Eggleston for details.