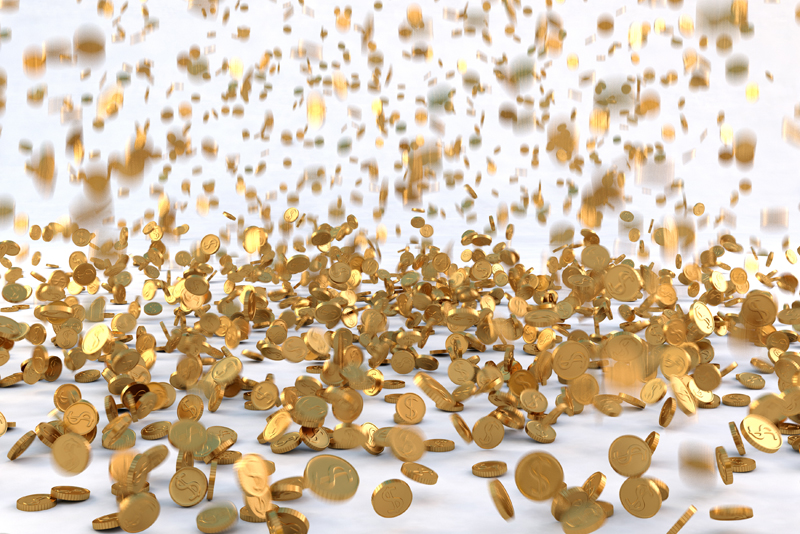 Some experts are claiming that coin prices re acting more like commodities. Many financial networks have recently reported prices and sales for cut and polished stones are down eight percent during 2015. Uncut stone prices declined by 15 percent during the same period. Other collectible items have declined dramatically also.

The current price of oil can speak for itself. Commodity prices took a big hit last year no matter which one you look at. Are coins following the same path? Coins can also be considered to be a commodity. We all know the value of most coins have declined over the past year. Of course there is no consensus on how much the actual decline has been. The decline in prices is very obvious.

Just as with diamonds and other types of gemstones, there are some areas where prices have increased, but these are the minority. Most coin prices remain as diamonds in the rough. There have been several name auctions that have drawn considerable attention to headline grabbing prices for certain coins.

What isn't detailed is the fact that many of these coins sold for less than what the consignor paid for them. The question remains: Are you ready or willing to be in the market for the long haul, perhaps for several more years, or are you determined to make a much shorter term profit, which for the foreseeable future will likely to elude you?

There are a number of bargains out there in the traditional coin market. U.S. Mint products are a completely different market, which continues to be priced higher than what the same coins will likely command on the secondary market in future years. For now this is more of a time to buy coins rather than to sell classic coins.

There are plenty of collector/investors who would likely buy certain rare coin if they would become available. However the holders of these sought after coins are holding onto them in anticipation of getting a better price, which doesn't seem likely to happen anytime soon.

The news reports are very mixed as to whether our economy has recovered or is on the verge of a worse downturn than the most recent one. Some experts say we haven't recovered at all, which I am more incline to agree with.
With the sorriest slate of presidential candidates in years, people are not inclined to make any real financial decisions until they get an idea of who the next President will be.



Related Articles
Editor's Picks Articles
Top Ten Articles
Previous Features
Site Map





Content copyright © 2023 by Gary Eggleston. All rights reserved.
This content was written by Gary Eggleston. If you wish to use this content in any manner, you need written permission. Contact Gary Eggleston for details.