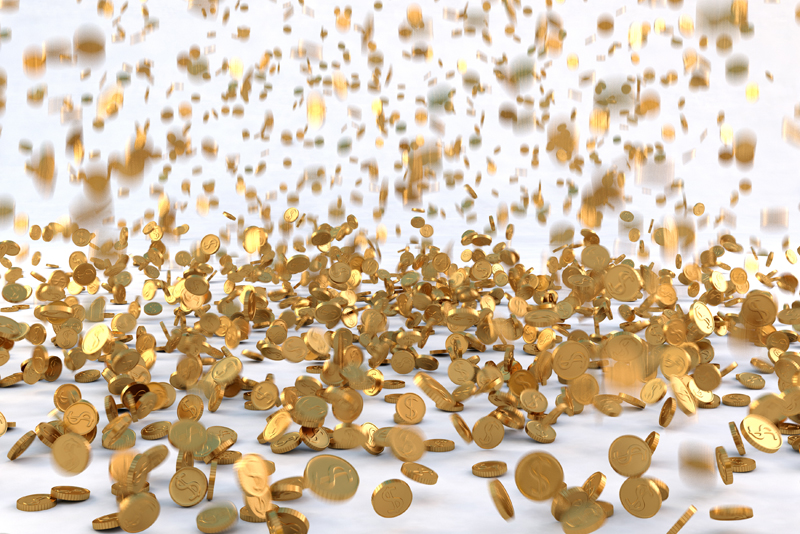 The spot prices of gold and silver have been edging up. While some investors simply buy or sell precious metals based upon this fact, it is very important for them to know why these dramatic changes are suddenly taking place. The price of a barrel of oil continues to spiral down, though it has risen slightly as of this writing. The stock market is definitely in the proverbial crapper.

The U.S. dollar has been up and down in value of late, and is in decline. These are some of the "why" issues that should be recognized and tracked. Changes in any or all of these issues can easily impact the value of your common date precious metal content 20th century U.S. coins, your American Eagle bullion coins, and just about any coin that you might label at least as scarce, but not necessarily rare.

Activity in the Morgan silver dollar market remains mixed at best, even among the more desirable issues. This market is thin, where a single buyer seeking a specific rarity can impact price trends--until the next single buyer comes along. Of course the real value of an rare coin is what a willing buyer is willing to pay for it.

Type coin values remain soft but steady. Late 19th and early 20th century circulation strike gold coins continue to move up significantly by the spot price of their precious metal content, with the exception being the key dates. The trend could of course reverse at any time if the stock market should somehow rally and recover.

Peace silver dollars are showing little activity other than that which is due to the increase in the value of their silver content. Half dollars of the 20th century are only of interest if in high grade sets. Better grade Barber dimes, quarters, and half dollars remain surprisingly weak despite their scarcity. Even better date Lincoln cents continue to remain in the doldrums.

There are still many buying opportunities out there among them.
Of late, many holders of rare coins have been holding out for better prices. On the flip side many buyers have been waiting for prices to decline to make coins more affordable in their eyes. Of course there are some buyers who will pay whatever it takes to get the perfect coin they have been searching for. In the end the true value of any coin is what a buyer is willing to pay for it.



Related Articles
Editor's Picks Articles
Top Ten Articles
Previous Features
Site Map





Content copyright © 2023 by Gary Eggleston. All rights reserved.
This content was written by Gary Eggleston. If you wish to use this content in any manner, you need written permission. Contact Gary Eggleston for details.